For over 100 years Robertsons Solicitors has been delivering expert legal advice to local and business communities throughout the UK. We have grown to have offices in Cardiff, Bristol, Newport and Barry.
Founded back in 1903 in the heart of Cardiff's vibrant docklands, Robertsons has a deep-rooted connection with the local community. In 1985, we further strengthened our ties by joining forces with Paddison Wigley. This led us to our current home, a listed building located at Park Place, Cardiff.
Over the years, we have taken great pride in serving the expanding needs of our clients, a tradition that continues to this day with the same determination. We centre our efforts around three core values: Service, Expertise, and Community.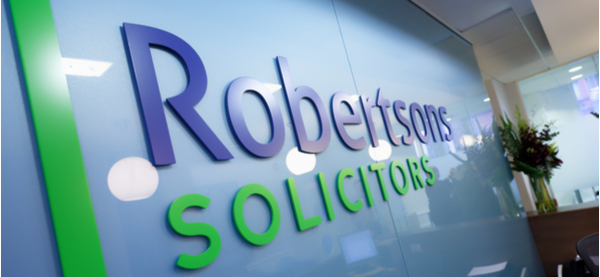 We are dedicated to offering a diverse range of legal services to all clients, ensuring a first-class experience. Whether you represent a large corporation, a privately held family company or an individual seeking our support, our team strive to give every client the same level of commitment and attention to detail
At Robertsons, we take great pride in our accreditations and client feedback. In recognition of our commitment to excellence, we achieved the prestigious Law Society Lexcel accreditation for Excellence and have consistently maintained this recognition over the years.
Our focus on providing expert legal services has earned us further accreditations, including the esteemed Law Society accreditation for Conveyancing and recognition for our outstanding work in Family Law. Additionally, we are honoured to have been featured in the renowned Legal 500 and Chambers and Partners guide.
We take pride in establishing long-lasting relationships with our clients at Robertsons. With a focus on expertise, community and a client-centric approach, we are dedicated to being the trusted legal partner for every stage of your life.