Find a Cardiff Law Firm
Everybody has dealings with the legal system at some stage for a variety of reasons and will need to find a Cardiff law firm. At Robertsons Solicitors, we know that not everyone has used a solicitor previously so we are always proud that our clients find us approachable and friendly from the outset.
From purchasing a property to writing a will to marrying a loved one, the law is usually there to tell us what we can and cannot do.
Yet while some see the legal system simply as a difficulty to overcome, at Robertsons Solicitors we believe in making the law work for you.
Over our 100+ years as a Cardiff law firm, we have grown to be regarded as having some of the best solicitors in Cardiff, remaining committed to maintaining cutting edge knowledge of the law across our many areas of expertise.
Using the skills and experience amassed by our dedicated staff, we secure the best possible outcome for our clients time after time, year after year.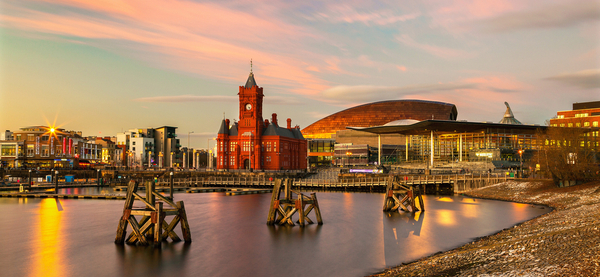 At our Cardiff Law Firm, we understand the stress and anxiety you may face throughout the course of your legal matter. The client-focused approach we take has been carefully developed to guarantee you peace of mind while we pursue success for you, and we promise to never neglect your personal well-being at any stage.
Each individual in our team of highly experienced legal advisors specialises in a certain field across a broad range of areas. These include:
By allowing our solicitors to specialise in their individual areas, we can offer expert knowledge that more generalised legal practitioners cannot hope to match.
We believe that working tirelessly for your success is absolutely paramount. So when it comes to resolving your legal matter, choose somebody who is always on your side.
Let some of the best Cardiff solicitors currently practicing help you navigate your legal matter today. Choose Robertsons Law Firm for a service you can truly trust.