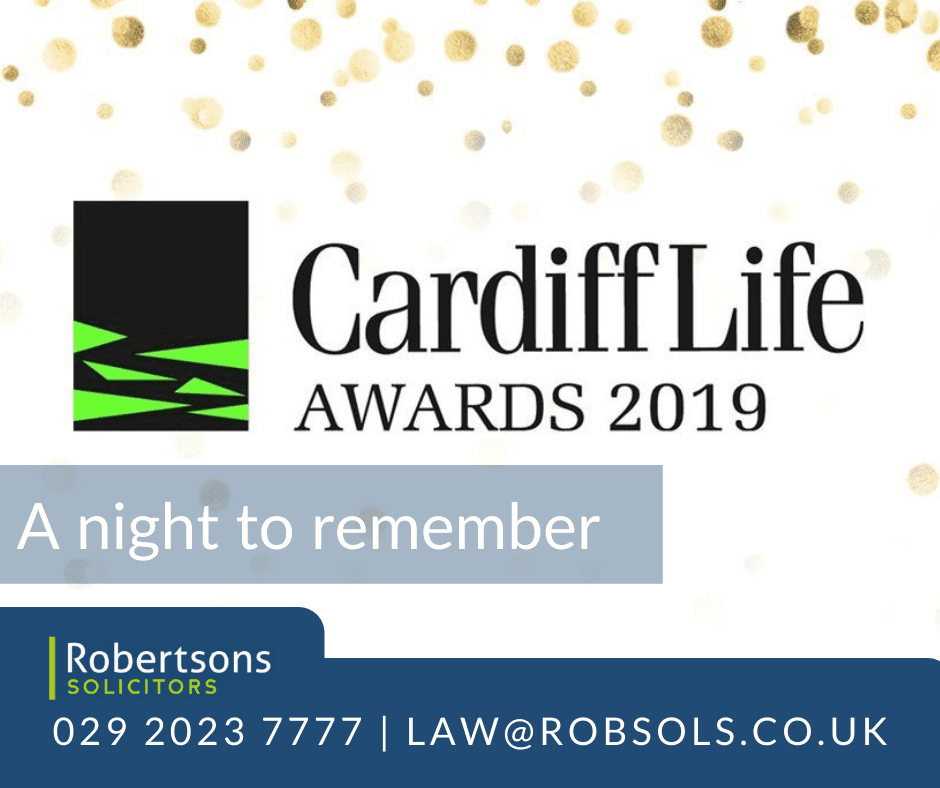 We were delighted to sponsor the Charity category at the Cardiff Life Awards on the 21st of March 2019. Making this our second year of sponsoring the award and event.

The Cardiff Life Awards celebrate the very best of Cardiff and what this fantastic city has to offer!

We had an enjoyable evening alongside many of Cardiff's leading businesses celebrating the successes achieved during the past year. It was truly a night to remember, with Nigel Owens hosting the awards, amazing prizes gifted by Cardiff Airport and an award presented via video by Gareth Bale himself!

But let's not forget one of the highlights of the evening for us, the Charity category! We were thrilled to present and sponsor this award because we take pride in helping and working with local charities.
Sponsoring this award meant we had the chance to learn about several outstanding charities based around Cardiff. Every charity nominated works hard and deserves recognition, but there can only be one winner – drumroll please…
City Hospice!
City Hospice (formerly George Thomas Hospice Care) is Cardiff's local hospice, caring for patients and families across the city. This formidable charity provides palliative care services and support to families across Cardiff, including day centre access, advice, financial support and access to respite.
Congratulations City Hospice, a worthy winner! To learn more about them, visit www.cityhospice.org.uk