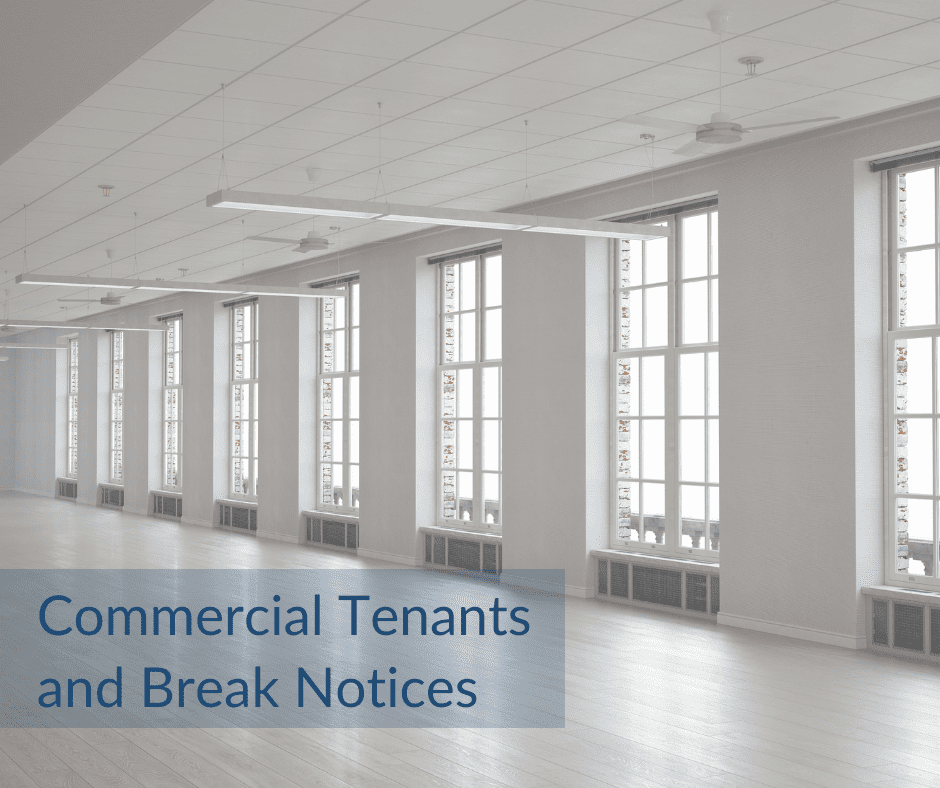 The landscape of leasehold offices is changing since the onset of the coronavirus pandemic. With more people working from home, businesses changing their working model by closing offices and putting more emphasis on remote working. Naturally, this means that many companies are reviewing their Leases.
Leases will often contain a Break Clause which allows the tenant to serve Notice to the landlord and terminate the Lease. However, it is imperative that Break Notices are served in accordance with the terms of the Lease. If this is not done, then Notices can be ineffective and cannot be relied on which would mean that the tenant business misses its opportunity for ending their Lease.
Written Notice
The Lease will set out how the Notice should be given to the landlord. For example it may be quite specific and indicte that Notice needs to be in writing and sent by first class post. It may even say that emails are not accepted.
However it is worded, the tenant business will need to insure that the Lease Agreement terms for giving Notice are complied with. If it asks for written Notice, don't assume that an email will be sufficient.
Rent payments being up to date
The Lease may require that Notice could only be given if rent is up-to-date. Rent sometimes will be defined as including service charge and insurance and could even include interest on any late payments. Again the business tenant will need to ensure that all these payments are up to date before serving Notice. Do not serve Notice and then pay any outstanding rent.
Vacant possession
The Lease will require that vacant possession is given on the termination date. This means that the tenant will need to have moved out of the property and have put the property back into the position it was when they moved in. This may require the removal of items or the taking down of partition walls. There may only be three or six months after the Notice has been given until the property is vacated and so arrangements will need to be made appropriately.
Complying with covenants
The Lease will include a number of covenants. If you have breached any of these covenants, regardless of how trivial breach, it can invalidate the notice (or the landlord will expect you to rectify any issues or pay for them).
If you are about to enter into a new Lease you will need to ensure that any Break Notice Clause is drafted to such an extent that it allows you to be able to action it without too much difficulty. If you are already in a Lease and are looking to exercise the Break Notice Clause you may wish to obtain legal advice to ensure that all terms have been complied with before serving the Notice.
Our commercial team is highly experienced in matters of commercial leases, company law and property law and will be able to assist. Email law@robsols.co.uk