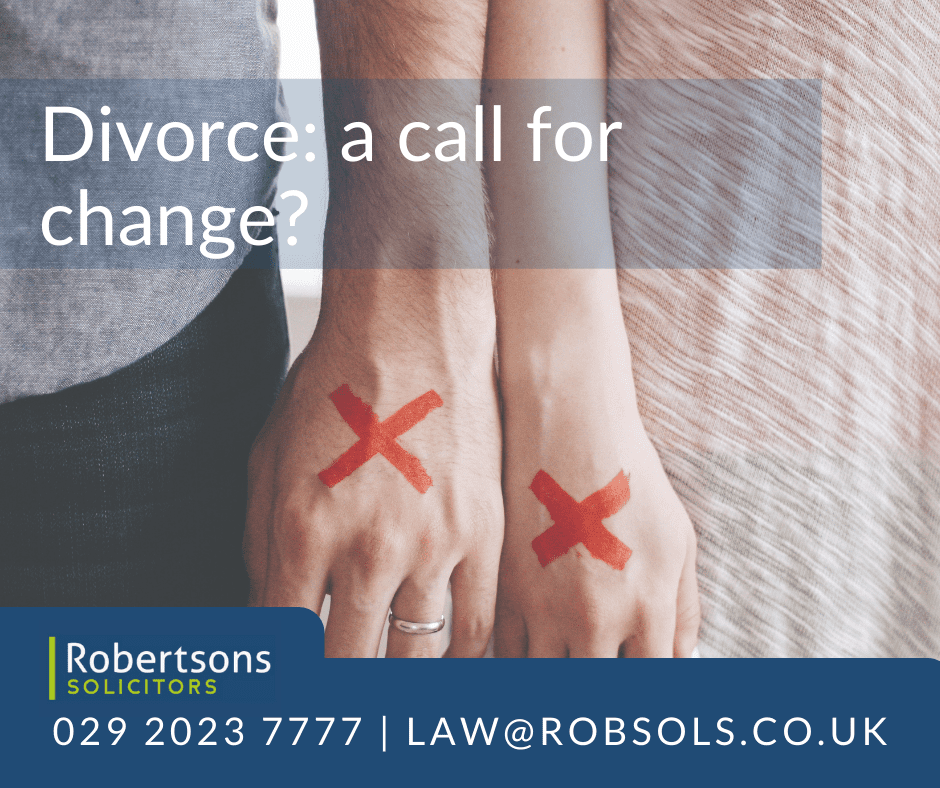 During the last few months, there has been hustle and bustle in the news regarding divorce. But, if you're not quite up to date with all the action we're here to reveal all. So, what's been going on?
At it's simplest, the Government is seeking to end the 'blame game' within the divorce process. This means that married couples may no longer need to provide a reason for filing for a divorce.
Currently, couples in England and Wales, who are looking to file for divorce are required to 'blame' or 'find fault' in each other to ensure they are eligible for a divorce. The couple must prove that their marriage has irretrievably broken down on the grounds of unreasonable behaviour, adultery or desertion or if a couple have separated for two years then both spouses must agree to a divorce. You can read more about the grounds of divorce in more depth in our previous blog.
This proposed change will delight many couples, as under current legislation, couples must wait five years before they are allowed to proceed with a divorce, if they are unable to prove 'fault'.
So, why the call for change? The demand for a change in the divorce law came after the Owens vs Owens case. Tini Owens lost her legal battle to divorce her husband Hugh, of 40 years, back in July 2018. Tini claimed that the couple were in alovelessmarriage, to which Hugh denied and refused to agree to a divorce. Due to Hugh's statement, the supreme court ruled that the Tini was unable to divorce her husband until five years had passed.
The justice secretary, David Gauke, who proposed the change in the law, has said that:"Marriage will always be one of our most sacred institutions, but when a relationship ends it cannot be right for the law to create or increase conflict between divorcing couples.''
If you would like to discuss the proposed change or what options are available to you, please contact a member of our family law today for a confidential, no obligation and free initial consultation on 029 2023 7777 or click here to email us. You can also visit our Divorce & Separation page