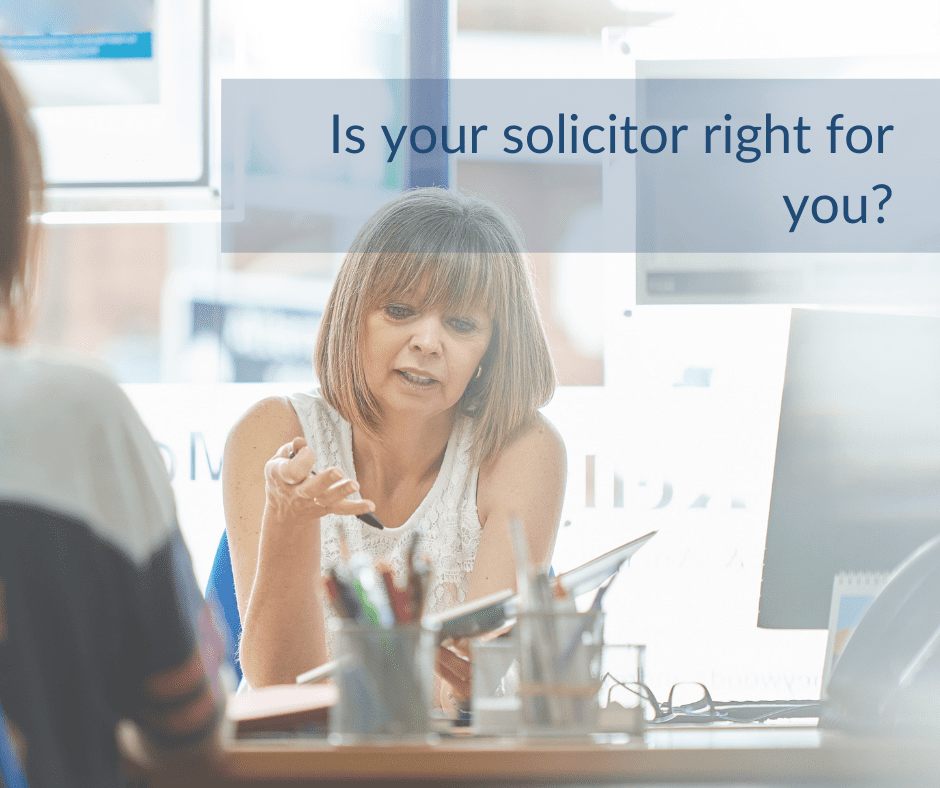 It would be fair to say that most of us don't deal with a solicitor or legal team on a daily basis and when we do it's often during times of stress. Like so many things in life, if you're not a specialist in that area (which is likely, otherwise you wouldn't be seeking help) it's sometimes difficult to know what to look for in terms of quality. How can we know if a solicitor or law firm is best appropriate for us?
Relationship building
A good solicitor will spend time making you feel at ease. They'll know that you don't deal with a solicitor regularly. Expect them to ask you straightforward questions and get to know you.
A good solicitor will strive to manage your expectations; they can't say absolutely what the outcome of your matters will be but can advise on the likelihood of success and whether or not it's worth proceeding with.
Local knowledge
Local knowledge can often be an added benefit when choosing your legal representation. For example in conveyancing matters knowledge of a local housing development often gives insights to a local conveyancer that someone from outside the area won't have.
Personal references
Just like us, many legal firms will use sites such as Trustpilot to enable verified clients to leave open and honest reviews. A confident and first-class firm will not shy away from such reviews.
We also recommend speaking to family and friends ideally if they've been in a similar situation so that you can get referrals from people that you know and trust.
Check for quality
Law Society accreditation means that the firm has been independently assessed in these areas and can be deemed a specialist. Look for accreditation in specific areas; here at Robertsons for example, we are accredited family law, child law and conveyancing specialists.
Legal jargon-free
We've already commented on the fact that having a solicitor act on your behalf is not your 'norm'. The legal world is full of jargon and with the understanding that you are not accustomed to legal matters, it's important that your solicitor uses language that's easy for you to understand, takes you through any aspects that need further explanation and doesn't cause you any embarrassment in doing so.
Communication
Communication, regardless of its method should be prompt, to the point, polite and responsive. You should be given updates regularly and not under any circumstances find yourself having to constantly chase for news.
Fee transparency
There should be no hidden cost and fees plus any other possible costs should be laid out in an agreement before instructions commence.
Gut feeling
This one is very hard to gauge, but how does your solicitor make you feel. Do they instil confidence? Do you feel that they understand you? Are they on your side? There is no rhyme or reason to gut feeling – but it shouldn't be ignored.
We know that dealing with a solicitor can be quite stressful, and put many people outside of their comfort zone. That's why we work hard to ensure that in all matters, our clients come first. You can speak to our team via law@robsols.co.uk – we guarantee a prompt and friendly response!