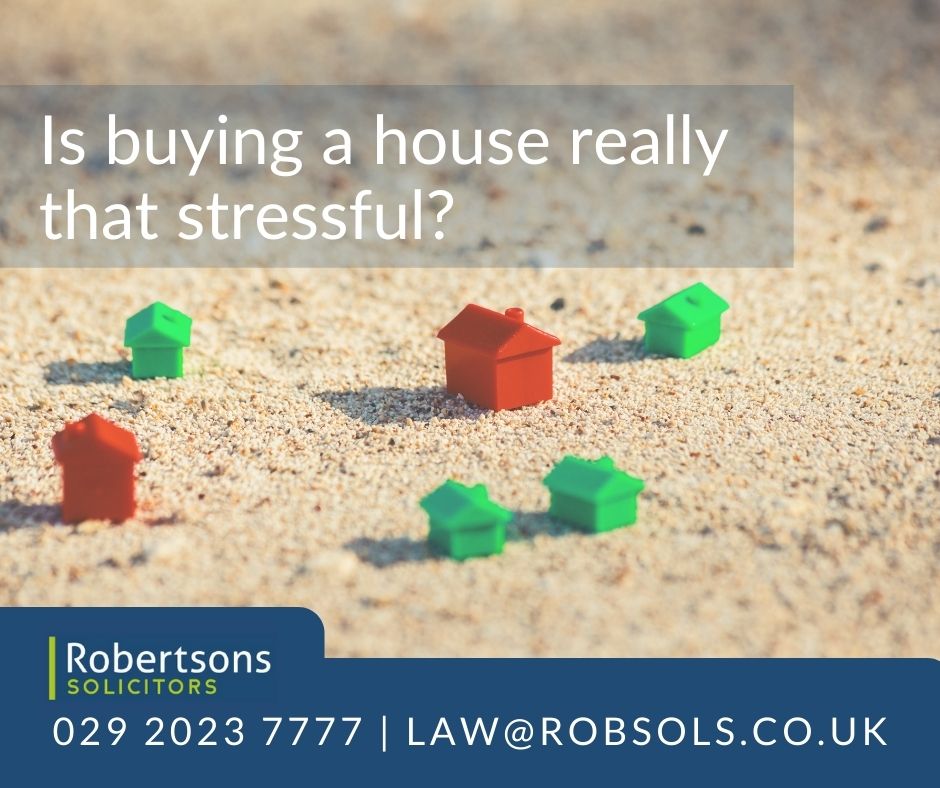 Truthfully? It can be.
Many of us consider moving home one of the most stressful events in our life. You suddenly find yourself talking to estate agents, mortgage lenders, conveyancers and surveyors – all of which come with their own language and own method and timescales of completing the process. For most of us, it's not something we do every day and so even if we've done it before, the chances are that we've forgotten the process the next time around.
But moving home doesn't have to be filled with stress. In most cases it should be a happy occasion and in every instance, opens a new chapter in your life. We want to help take some of that hassle away, and make the process more enjoyable and less challenging. Here we provide our top 4 tips to help you along your way:
Secure a mortgage sooner rather than later
If you have a mortgage in principle from your lender at the outset it is very likely to give you the edge over other buyers that don't. Estate agents will also take you more seriously – if your mortgage is in place, you're not just a window shopper.
It takes time to get your mortgage approved so this makes you a much more attractive buyer and in getting your mortgage in principle up front, you are fully aware of your budget and can make offers in confidence. It is not unusual for lower offers to be accepted because the purchaser has their mortgage already agreed in principle.
Know your must-haves
Whilst you may find that you change your mind during the house buying process – have an idea upfront of what your 'must-haves' are. These are the features you couldn't live without and the areas you want to live in. You might want parking spaces, two bathrooms, a large garden or a kitchen diner for example. Your location may be restricted to just a few streets – or an entire county!
This list of 'must haves' will act as your checklist and will save you time and effort when searching for properties and arranging viewings. It is also useful to provide a copy of the list to your estate agent, as it will help them find the perfect space for you.
Find the right solicitor or conveyancer
When you've found the perfect property and have had your offer accepted, you'll immediately be asked for your solicitor or conveyancer details. These are the guys who'll arrange for the transfer of monies and legal ownership when the required checks have been carried out.
Conveyancing involves a significant of paperwork and so you'll need to use a firm that are diligent and efficient. The worst-case scenario is that you lose your dream home because of the delays caused by a busy conveyancing team.
The difference between a solicitor and a licensed conveyancer is that a solicitor is a qualified lawyer, with extensive training in many aspects of law. A conveyancer specialises in property alone. If there are any legal issues outside of property law, then a conveyancer would have to refer you to a solicitor.
Keep talking!
This process is a two-way street and working with people who have good communication skills is a crucial part of lessening the stress that buying and moving home can cause.
However, you also need to be just as communicative. If you're away for a week or two, let your estate agent and solicitor know. And if you receive written communication, but don't understand parts of it, don't feel embarrassed and ignore it because this will just slow the process down. Solicitors and estate agents are there to make the purchase happen as smoothly as possible – so raise any questions you have as soon as they arise.
Here at Robertsons, we pride ourselves on the quality of our client contact. We have a dedicated and experienced conveyancing team that are on hand to provide a personal service so that when a query arises, we are fully equipped to deal with situation.
If you are about to purchase a property, please click here to email a member of our conveyancing team in Cardiff today or click here to request a conveyancing quote online.