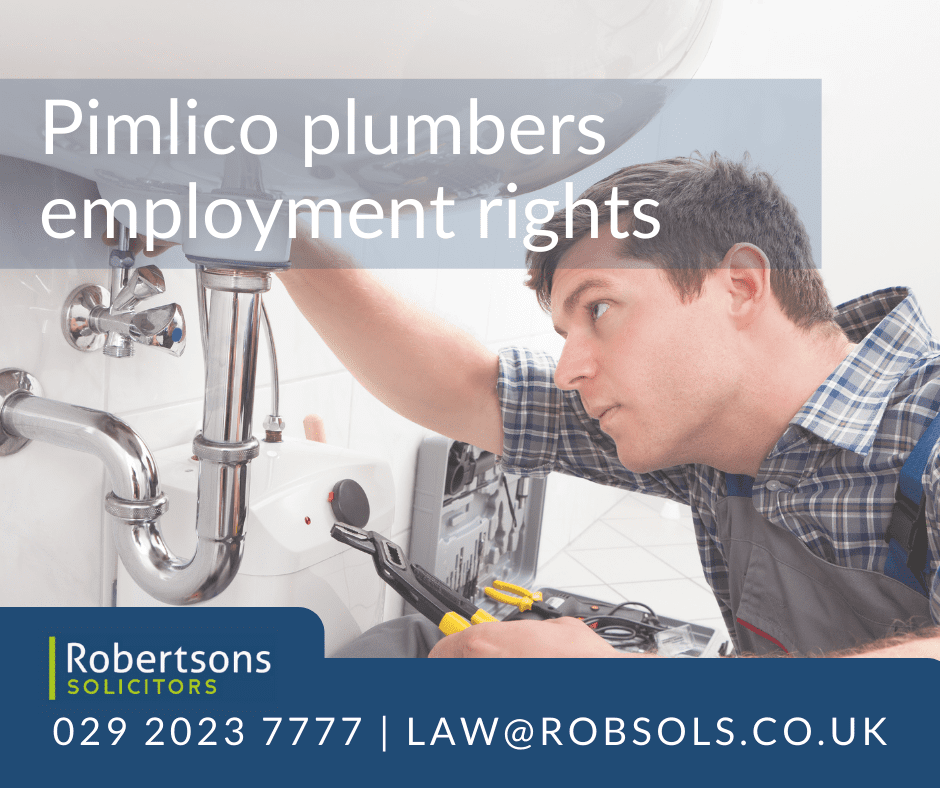 If you've been keeping up with the news recently, you might have heard of the recent court case involving a plumber, Gary Smith, and his fight for employment rights against Pimlico Plumbers.
The plumber fought for his right to be considered a 'worker' despite his 'self-employed' status and filing tax returns to this effect. After a long-fought battle the Supreme Court decided in favour of Mr Smith and ruled that he should be considered a worker that is entitled to employment benefits. So, what made Smith take the plunge and start legal proceedings?
Smith who had suffered a heart attack, had asked his employer, Pimlico Plumbers, for his hours to be reduced from 5 days to 3 days a week. Smith's request was declined, which led the plumber to claim on the grounds of unfair dismissal. Smith had also appealed against disability discrimination, holiday pay and other basic workers' rights.
However, to claim an unfair dismissal, an employee must demonstrate that they have been working under a contract of employment. In other words, Mr Smith had to prove he was an employee of Pimlico Plumbers. Smith's other additional claims were also investigated, and so the plumber needed to demonstrate that he was an employee for the purposes of the Employment Rights Act 1996.
Smith challenged his rights due to Pimlico Plumbers' workers having to use their own tools, take responsibility for their work and provide insurance for themselves, despite having to wear the branded Pimlico uniform, drive Pimlico branded vans and pay Pimlico for the work undertaken.
Mr Smith's case has drawn much attention to the rights of the 'gig economy' workers, however his case is only one of the long-line of employment law cases in the works. Only recently did we see the employment tribunal decide in favour of Uber drivers and their rights for employment benefits including sick leave, holiday pay and other benefits. These recent events are a friendly-reminder to employers that employed staff classed as self-employed will not stop them from claiming workers' rights.
If you are uncertain about the legal status of your employees or of your own employment status, you don't need to be a plumber in order to take the plunge and talk to someone who can help!
For more information please contact a member of the Employment Team at law@robsols.co.uk or call us on 029 2023 7777 today.