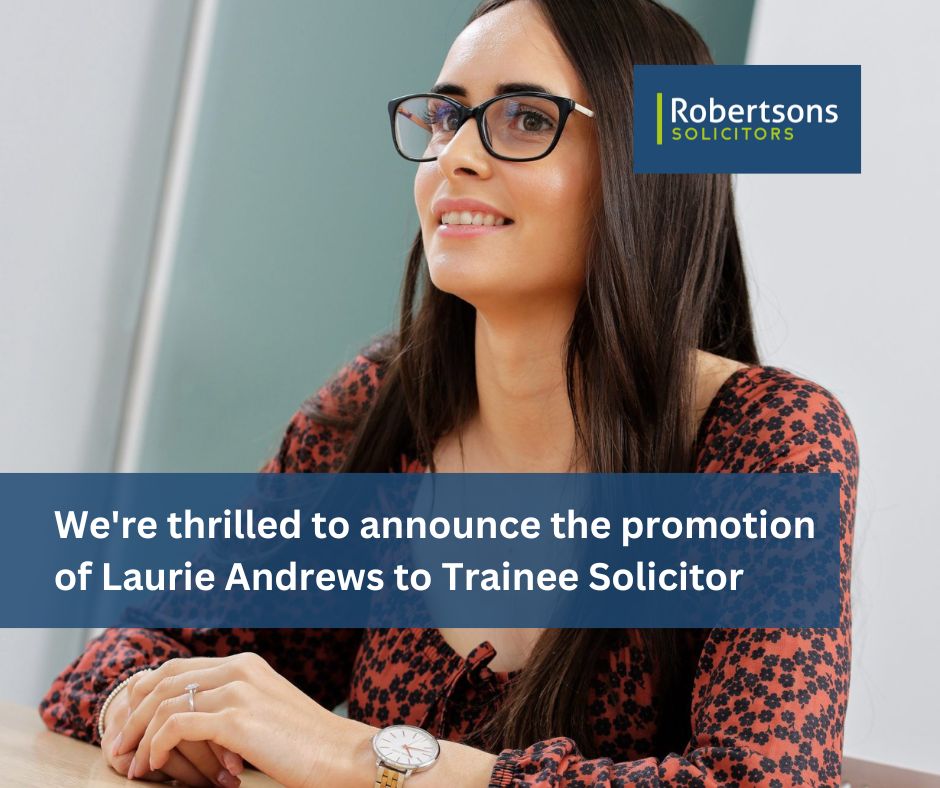 We're thrilled to announce the promotion of Laurie Andrews to Trainee Solicitor. Her hard work and commitment has led to this career milestone and we wanted to say a huge congratulations from everyone at Robertsons Solicitors.
At Robertsons Solicitors, we take immense pride in recognising and celebrating the accomplishments of our exceptional team members. Laurie Andrews' journey from her initial role as a Litigation Executive to her current position as a Trainee Solicitor is a shining example of dedication, hard work and professional growth.
Laurie undertook her law degree at the University of South Wales and graduated in 2018. Following graduation, Laurie worked in a large litigation firm in Cardiff as an assistant in the personal injury department, specialising in road traffic accidents. In 2022, Laurie joined Robertsons to broaden her experience and tackle a wider array of litigation matters. Furthermore, she has now started her LPC studies, signifying her dedication to furthering her career in law.
Trainee Solicitor, Laurie Andrews commented, "This opportunity marks a significant step in my legal career and I am looking forward to embarking on this new and exciting chapter at Robertsons Solicitors."
Are you looking to take the next step in your career? Explore our current job vacancies on our career page. With offices in Cardiff, Bristol, Newport and Barry, we're always interested in speaking to talented individuals looking to join Robertsons Solicitors.