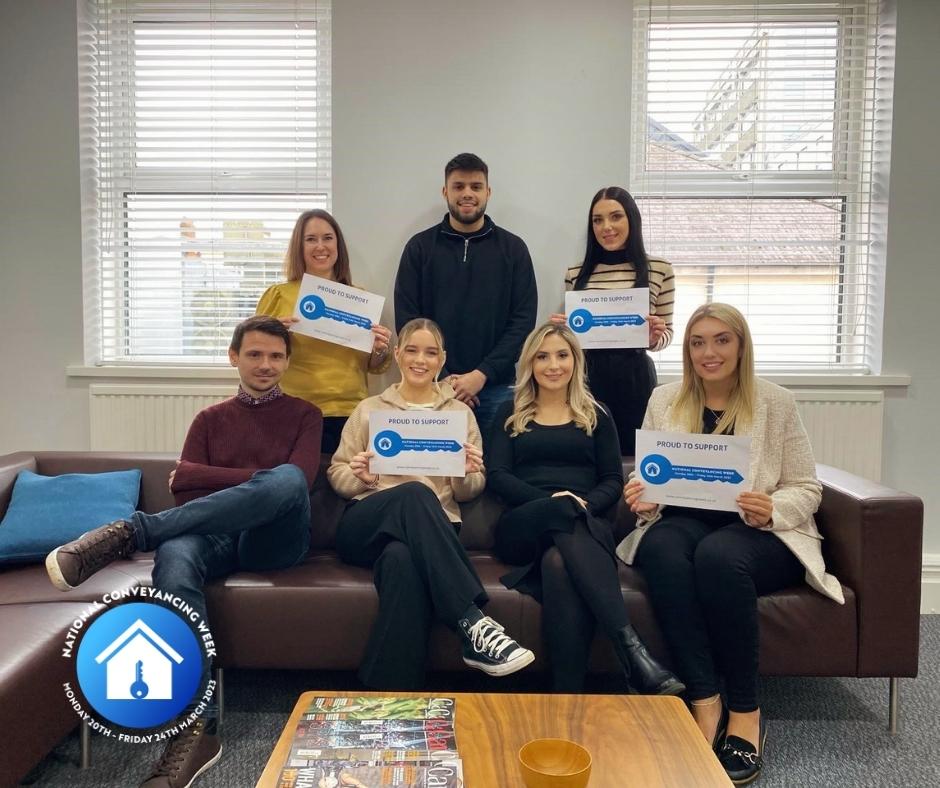 To mark National Conveyancing Week, we've put together a Q&A with our Residential Conveyancing team to answer some of the most common questions our clients have about conveyancing.
Why is it important to hire a conveyancer when buying or selling a property?
We can help guide you throughout the entire property transaction process, helping to ensure that everything goes to plan and that all legal requirements are met.
A conveyancer can help identify any potential issues with the property or the transaction, such as disputes over ownership or defects in the title before they become major problems at a later date.
By hiring a conveyancer, you can have peace of mind knowing that an experienced professional is overseeing the entire process and taking care of all the details.
What are some of the most common mistakes that buyers or sellers make during conveyancing, and how can they be avoided?
One common mistake that buyers or sellers make during conveyancing is not conducting sufficient due diligence on the property. This can lead to unpleasant surprises down the line, such as unexpected repair costs or disputes over ownership. To avoid this mistake, buyers or sellers should work with their conveyancer to ensure that all necessary searches and inspections are conducted and that any issues are addressed before contracts are exchanged.
Can you provide examples of situations where a conveyancer has been able to help a client avoid legal problems or unexpected costs?
We often support our clients and resolve the complex challenges they face during a property transaction. For instance, if there are multiple owners of a property, a conveyancer can help to ensure that all parties are aware of their respective rights and responsibilities and that the transaction is structured in a way that minimises the risk of future disputes.
What advice would you give to someone who is about to embark on a property transaction, and why?
If you're planning a property transaction, one piece of advice I would offer is to work alongside an experienced conveyancer who has a solid understanding of the local market and well-established relationships with trusted professionals. By doing your homework beforehand and maintaining clear lines of communication throughout the process, you can steer clear of any unpleasant surprises and ensure your interests are well looked after.
What's the most satisfying part of your job, and why?
One of the best parts of my job as a conveyancer is helping clients achieve their property goals. Whether a client is buying their first home, selling a family property, or investing, it is always great to play a role in helping my clients achieve what they set out to do. It's often said that buying or selling a property is a stressful experience, but I believe that with careful planning, communication, and attention to detail, it can be a positive experience.
At Robertsons Solicitors, we're committed to making your next move a success. We understand that every property transaction is unique. That's why we offer a tailored service with a designated contact to keep you informed throughout the process.
Contact our Residential Conveyancing team today on 029 20237777 or via law@robsols.co.uk.