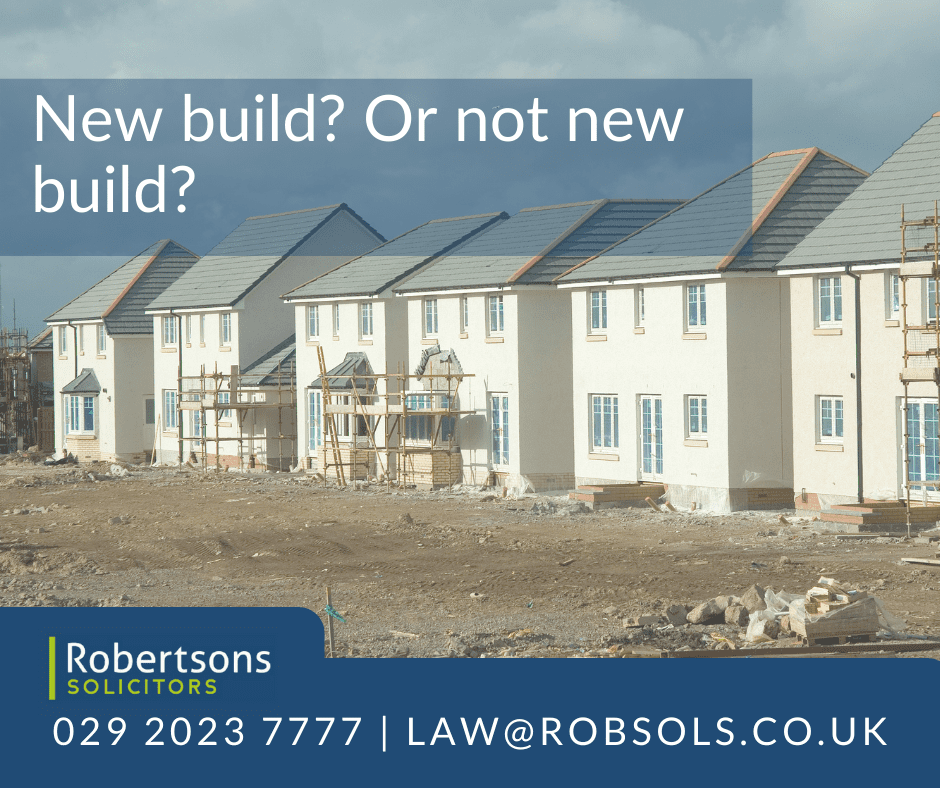 This week, Lewis Homes was announced as the next builder on Plasdwr, the brand new £2bn housing development to the north of Cardiff known as Cardiff's Garden City.
With Persimmon and Bellway already onsite, Lewis Homes will begin the fifth development within the Garden City. Up to 7,000 homes will be built in the area within the next 20 years and dwellings will range from cottages to apartments and luxury family homes.
Buying a new-build home certainly has its benefits. There are no chains involved beyond the purchase of the new-build which is a huge bonus. Plus, these properties are now more energy-efficient, will always come with a 10-year NHBC warranty and in most instances when buying 'off plan', you have the option to make the home your own stylistically so that you don't have to redecorate.
But buying a new build isn't always straightforward.
Freehold or Leasehold
It's crucial to understand whether the property is leasehold (leased for a certain number of years) or freehold. Leasehold properties can restrict what you are able to do with the property whilst you live there – even when it comes down to owning pets!
Delays in the build
There may be delays in the building project – particularly when buying off plan. There are steps that you can take to ensure that if the build isn't delivered on time, that you are suitably compensated.
Poor craftsmanship
An NHBC warranty of 10 years is a wonderful thing to have. However, it won't guarantee all aspects of craftsmanship. Glued skirting boards that fall off and rip holes in your poor quality paint do not scream 'Happy New Home'. But these are things that your NHBC warranty may not cover.
Overcharging
Be sure to shop around. You may be on a brand-new development, but does the area and its local amenities warrant the price tag you have been offered?
Buying a new build property certainly does have its benefits.  But to maximise those benefits, you'll need to ensure that the potential pitfalls have been managed.  Talk to a Specialist Property Team before you buy. They'll be able to alert to you every consideration and manage the purchase of your new build home for you. All you need to do is relax!