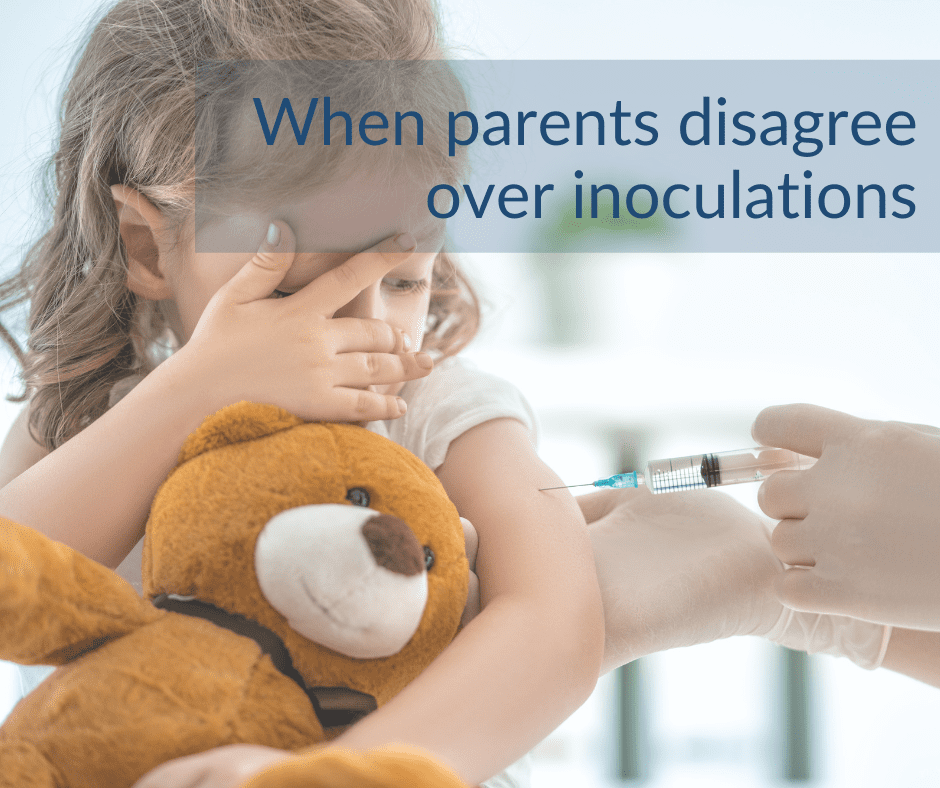 When parents are separated, there are times where parents may not agree on the health decisions of the children by the other parent. This could be decisions on health interventions, such as inoculations. Several years ago the MMR Vaccines hit the headlines with reports that it was linked to Autism. These reports have subsequently been disregarded by the medical profession. However, such headlines remain in many people's minds and still cause difficulties to this day.
There is a recent case* where Mr Justice McDonald had to consider the matter of inoculations which escalated from a Private Law dispute from the Father of two children, aged 6 and 4. The father made an application for the Court to allow the children to have the MMR Vaccination and all other normal childhood vaccinations, which also included vaccinations for overseas travel and COVID 19. Mother did not agree to Father's request and the question of the efficacy of vaccinations and, in particular, the concerns that have been circulated about the ingredients of the MMR Vaccination and their link to Autism and Alzheimer's.
The Judge considered the matter and held that it was not appropriate to make an Order for vaccinations for future travel. It is unspecified and too speculative as to what vaccines may be necessary in the future, especially when Father had not identified any destinations.
The Judge also declined to accept Father's position with regards to the COVID 19 Vaccination, given that the vaccines are at a very early stage in the programme and its unclear at this time as to whether there will be any guidance on children receiving the vaccine and indeed, what that vaccine would be. However, the Judge did indicate that "it was very difficult to foresee a situation in which a vaccination against COVID 19 approved for use with children would not be endorsed by Court".
Nevertheless, the Court did accept that the children should have inoculations against MMR and authorised the administration of that vaccine. He considered the NHS vaccination schedule and the scientific evidence which establishes that "it is generally in the best interests or otherwise in health children" to have that vaccination. The Judge found that Mother did not provide any credible peer review research to the contrary and to be successful in her argument she would have had to rely on a reputable jointly instructing expert rather than "junk science".
If parents are separated and there are concerns as to decisions being made about children's health (or any other important matters such as schooling or holiday destinations) then it is important to get expert legal advice on the options. Our family law team is very experienced in all matters relating to children's law and cases involving children and will be happy to provide advice and support in these matters.
*M v H (Private Law Vaccination) [2020] EWFC 93
Full judgment can be read here. (https://www.bailii.org/ew/cases/EWFC/HCJ/2020/93.html)