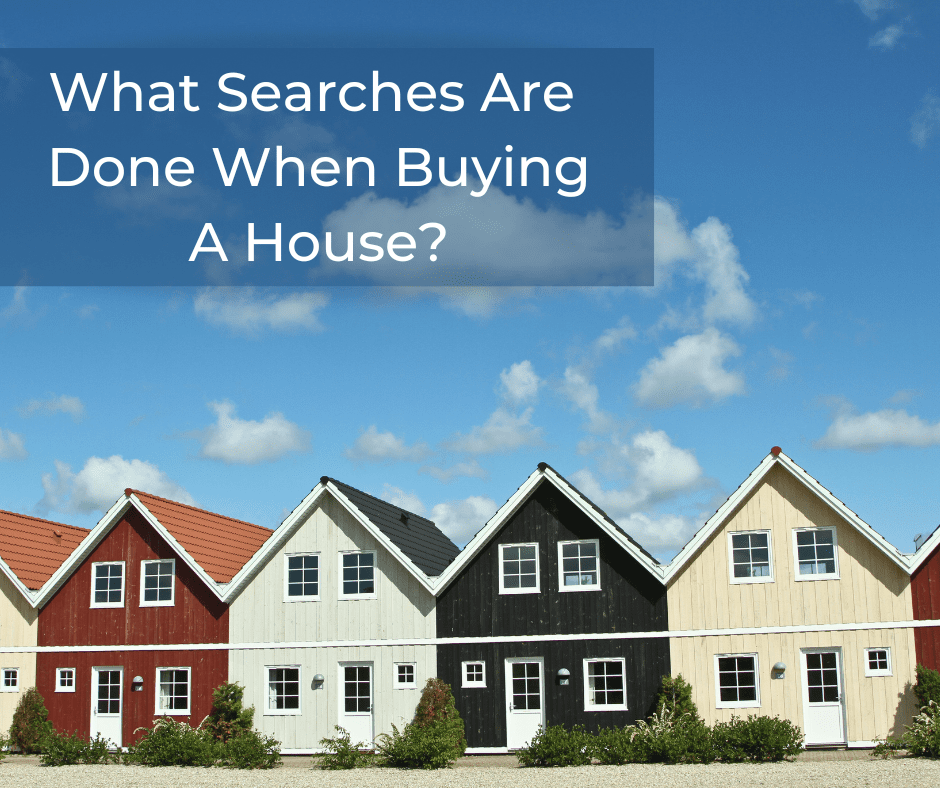 Buying a house is an exciting but sometimes overwhelming process.
Knowing what kind of property searches need to be done when buying a house will help to ensure a smooth and successful purchase!
But what are these types of searches and who carries them out?
Join our conveyancing experts here at Robertsons Solicitors to find out what types of searches are carried out when buying a house in the U.K.
Let's get a brief answer before we get into more detail.
Various searches are carried out to ensure the property is suitable for purchase. These can include local authority searches, environmental searches, water and drainage searches, mining search, chancel repair search, coal searches, home buyer surveys and EPC inspections.
Home buyers report or survey
This is probably one of the best-known types of home searches.
This is an in-depth summary of the condition of the property inside and out.
These surveys are usually carried out by a qualified surveyor and provide details of any major structural defects, as well as minor repair work.
Home buyer's reports or surveys also cover the condition of essential services such:
Boilers and heating systems
Any potential risks associated with the house, such as subsidence, damp or dry rot
Safety implications relating to gas, electrical and infestations
Depending on the type of survey you opt for, it can provide details such as whether there are asbestos materials present in the building and any other safety issues that need to be addressed before purchase.
Some of the safety issues the survey looks into include:
Structural flaws
Problems with the roof, windows or doors
The condition of drainage and sewage systems.
Local authority search
Local authority searches are done to check if there are any plans or proposals for development near your house which could have an impact on its value.
A solicitor will check with the local council about potential building works or road developments which may affect your home in the future.
They will also assess any potential risks associated with such developments.
This search is important if there are plans to build in the same area as your house. Or, if there have been any recent developments surrounding it.
This will help ensure that your purchase does not disrupt plans and can alert you to existing problems such as Japanese knotweed.
Environmental searches
Undertaking Environmental searches provide essential information about contamination risks specific to the property being purchased.
The results may indicate any potential liabilities you could potentially face, as well as warning of possible health hazards associated with the land or building itself.
Environmental Searches provide information about potential environmental issues. These often include land contamination and flooding, along with any planned road or railway developments which might affect your property rights.
Drainage and water searches
These searches inform buyers about the location of sewers and drain on their prospective properties.
This type of search is especially important for older houses where part of the drainage system may have shifted over time.
It's also particularly important if you are concerned about potential flooding risks.
A drainage and water search will be usually carried out by the local water authority.
Contaminated land searches
A contaminated land search s buyers to any known contamination on or near their prospective properties.
The search includes past industrial activity, such as factories and landfills, as well as any nearby gasworks.
This type of search is usually conducted by local authorities, who will also assess any potential risks associated with such developments.
Solicitors skilled in residential conveyancing will make sure these important searches are carried out.
London underground search
If you're buying a property in London, then it's also worth considering the London Underground Search.
This will provide information on any underground lines or stations that may affect your property if they were built in, near or even above your home.
It could also alert you to any future developments planned for the area that might impact the value of your new home.
Chancel repair searches
The chancel repair search is carried out to determine whether or not there are any legal responsibilities for homeowners to pay towards church repairs in the village they live in.
The responsibility may have been in existence since 1275 when an act was passed making it compulsory for all landowners to contribute financially towards their local parish church's maintenance costs.
This is typically done by a solicitor or licensed conveyancer on the buyer's behalf.
Mining Searches
This type of search provides details of all past activities related to coal mining and can highlight potential damage that may have been caused by mining activities in the area.
It can be useful when buying a property in an area with a coal mining history. It will show:
What types of mining activities have taken place in the area.
Any safety measures or precautions need to be taken to make sure your property is structurally sound.
The potential effects mining activities may have had on the environment.
Mining searches are generally carried out by the local authority, and they'll be able to provide comprehensive information on any mining activities in the area.
Usually, mining searches are done as part of the conveyancing process in the UK. However, they're not always required and it depends on the area you're buying in.
If you're purchasing a property in an area with a mining history, or if your solicitor has recommended one, then it may be worth getting one done.
Energy performance certificate (EPC)
An EPC provides information about a property's energy efficiency rating and makes recommendations on how this can be improved, such as replacing inefficient lighting or installing double glazing.
This certificate is necessary when selling a house in the U.K., and buyers may request it as part of their purchase.
To get an EPC you will need to contact an accredited domestic energy assessor, who will inspect the property and issue a certificate.
And finally…
The above searches will help you understand potential risks and liabilities when buying a house.
Here at Robertsons Solicitors, our conveyancing experts will be able to offer advice and assistance with getting these important searches done before your purchase is completed.
Get in touch for a confidential chat with one of our expert team members.