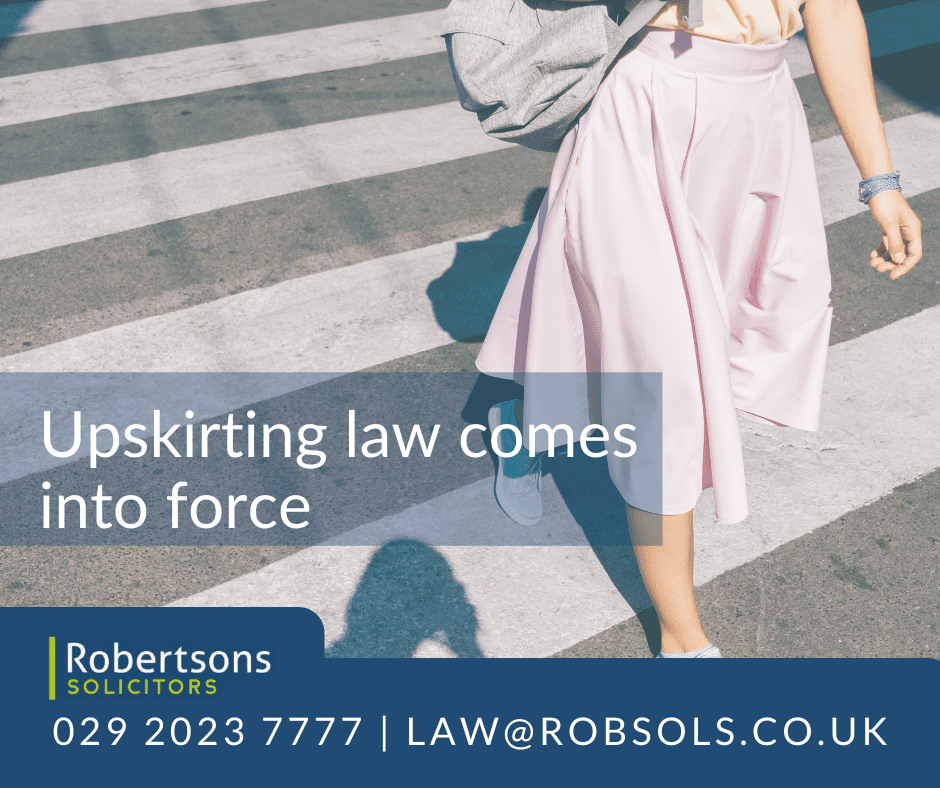 'Upskirting' is now a criminal offence in England and Wales after a woman was targeted at a music festival.

Gina Martin, a 27 year old woman was a victim of 'upskirting', an act where an individual takes a picture under a person's clothing without them knowing, during the British Summer Time music festival in London's Hyde Park back in July 2017. After the incident had occurred Martin informed the police but was shocked to discover that 'upskirting' was not classed as an offence.

Martin later shared her experience on Facebook, gaining lots of attention from other women sharing similar experiences.
After discovering that several women were in her position, an online petition was launched, calling for police to reopen the case. The petition received 50,000 signatures and shortly after, the campaign was picked up by Lib Dem MP Wera Hobhouse. After a year of campaigning, Ms Martin secured government backing on 15 July 2018 and the Voyeurism (Offences) (No. 2) Bill was put before Parliament days later.

What is the new law?

The new offences apply during:


When an individual takes pictures beneath a person's clothing, whether covered or uncovered by underwear, without consent


When the offender has a motive of causing either humiliation, distress, to gain sexual gratification or to alarm the victim


As a result of these offences, 'upskirting' offenders can be arrested and sent to prison for up to 2 years. Also, under the Voyeurism (Offences) Act 2019, serious offenders, that of whom take images for sexual gratification are subject to notification requirements; where they will be placed on the sex offenders' register.

If you have experienced sexual harassment or something similar, talk to Robertsons Solicitors today. We will chat with you and appoint a specialist to you to ensure you receive the expert support you need.

We'll be with you every step of the way. Call our team today on 029 2023 7777 or email us at law@robsols.co.uk