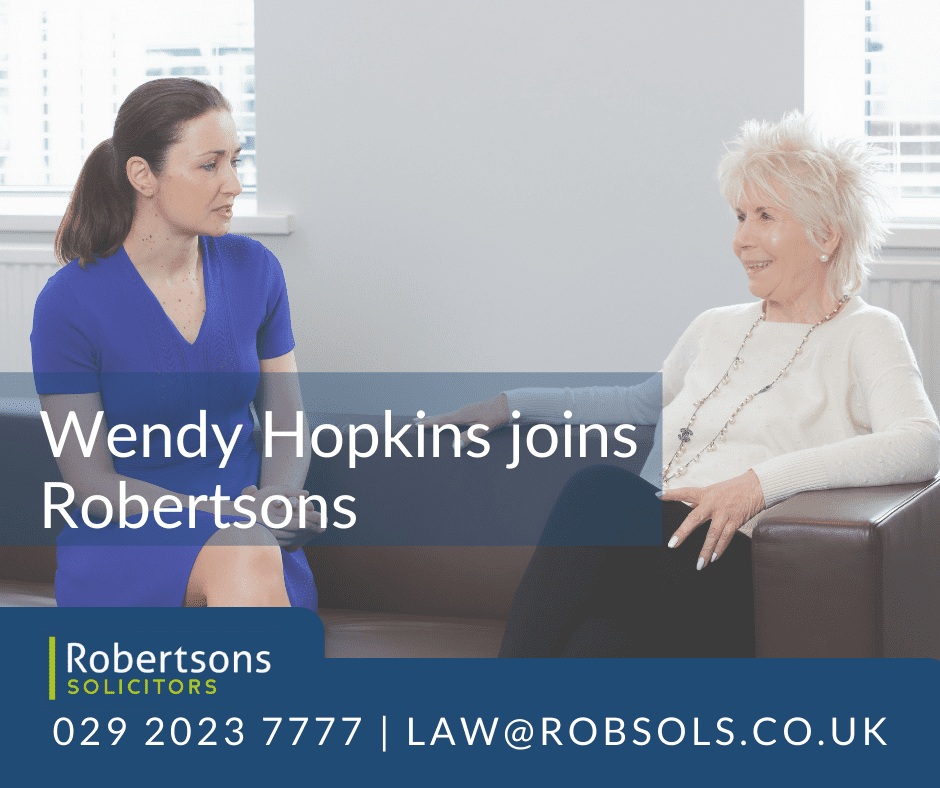 PRESS RELEASE
Leading Cardiff Law firm Robertsons has continued it expansion and cemented its position as a leading city law firm with the addition of Wendy Hopkins and Hannah Magee.
The appointment of Wendy and Hannah to its family law department are significant developments in the continuing growth of Robertsons, and further the expansion of its family law services to include surrogacy, adoptions, and same sex partnering in addition to existing services of divorce, cohabitation disputes and children matters.
Wendy is very well regarded in the Wales and South West family law sector and is known as a highly successful business woman and a formidable negotiator working on behalf of high net worth individuals. She has been recognised in Chamber and Partners UK 2019 as "hugely well-known and revered as the top family specialist in South Wales," whilst Hannah Magee has been ranked as an Associate to Watch for Family/Matrimonial Wales.
In speaking about her recent move, Wendy said, "I am delighted to be joining Robertsons. I have known most of the senior partners extremely well for many years and I know that Hannah and I will fit very well in the team of highly motivated and expert lawyers and other legal professionals."
The appointment of Wendy is something of a coup for a legal firm that has significant growth plans for the coming years. Director, Ian Williams said "Robertsons is delighted that Wendy and Hannah have joined our Family Law team. A key objective of Robertsons is to provide an unrivalled level of legal expertise, and these appointments take us a step further towards achieving that goal".
If you require Wendy or Hannah to act for you, visit our High Net Worth Family Law page by clicking here