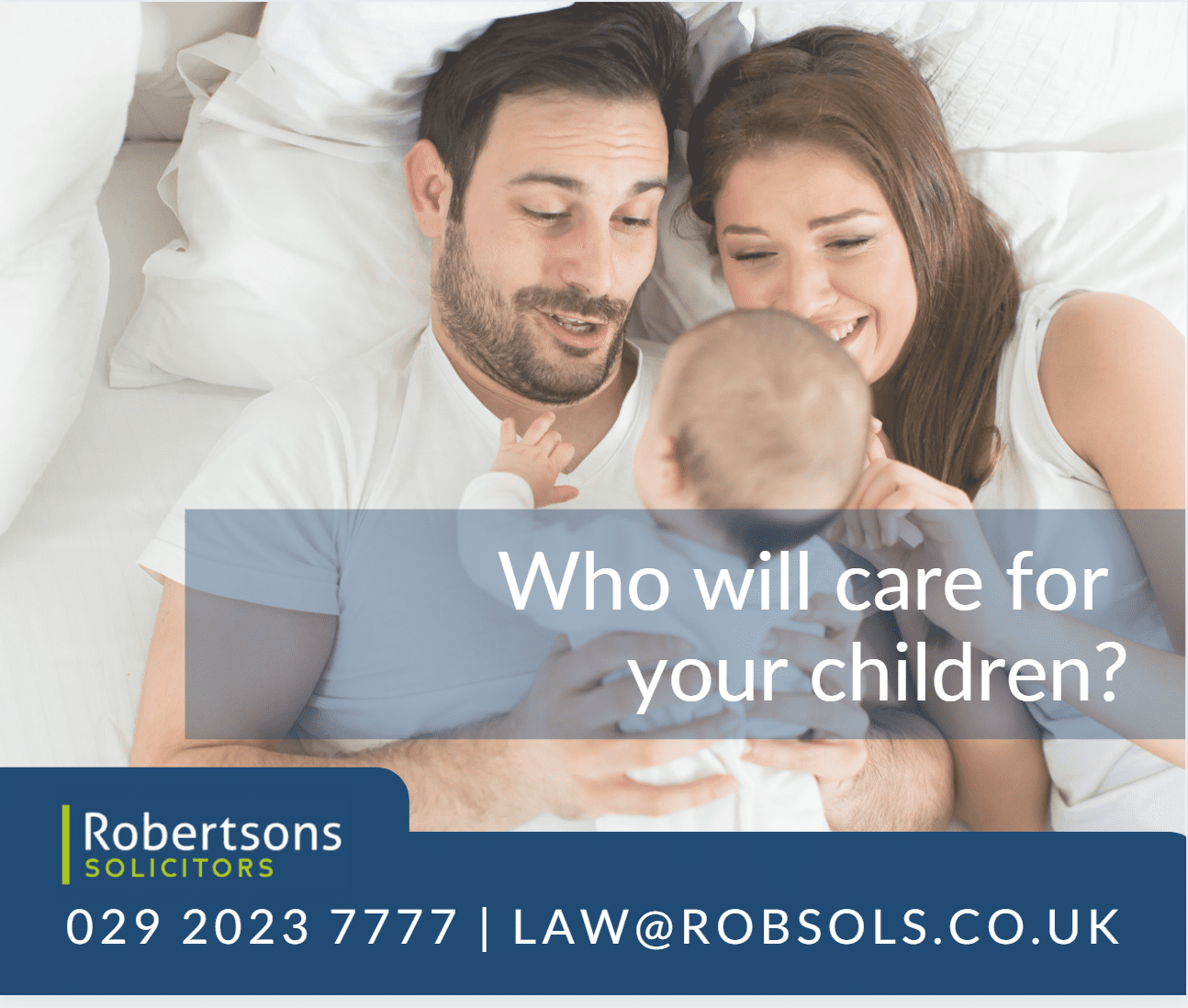 We recently celebrated Self-Care Week and it got us thinking here at Robertsons Solicitors. Are you taking the right steps to ensure your own care is looked after? Not only that, but are you putting the rights steps in place to ensure your children are cared for should you pass away?
Recent data released by Direct Line Life Insurance found that nearly two-thirds of parents made no legal provisions for who would care for their children if they were no longer around. 65% of those parents had not put any preparations in place for the future, such as writing a Will. And a staggering 42% of parents had not discussed who would care for their children should both parents pass away.
We understand that discussing death is not always a pleasant subject, but it should be addressed to establish who will be caring for your children. There are several misconceptions surrounding Wills, especially involving children. According to the data collected, 24% of adults assumed their children would automatically be cared for by their parents, next of kin or even Godparents. Traditionally, Godparents would have been responsible for looking after a godchild, but changes in social and religious trends means this is improbable. Quite simply, you need a Will.
In the event that both parents were to pass away and no legal provisions were put in place for the care of their children, the grandparents of the children would most likely be granted custody in the courts. With this in mind, to prevent any form of custody battle, parents should put in place legal provisions thought a Will and appoint primary carers for their children in the event of their deaths.
If you haven't considered or are thinking about putting provisions in place for the care of your children, talk to Robertsons Solicitors. We have an experienced and dedicated Probate, Wills and Trusts team ready to answer any queries you may have. Call us today on 029 2023 7777 or email us at law@robsols.co.uk