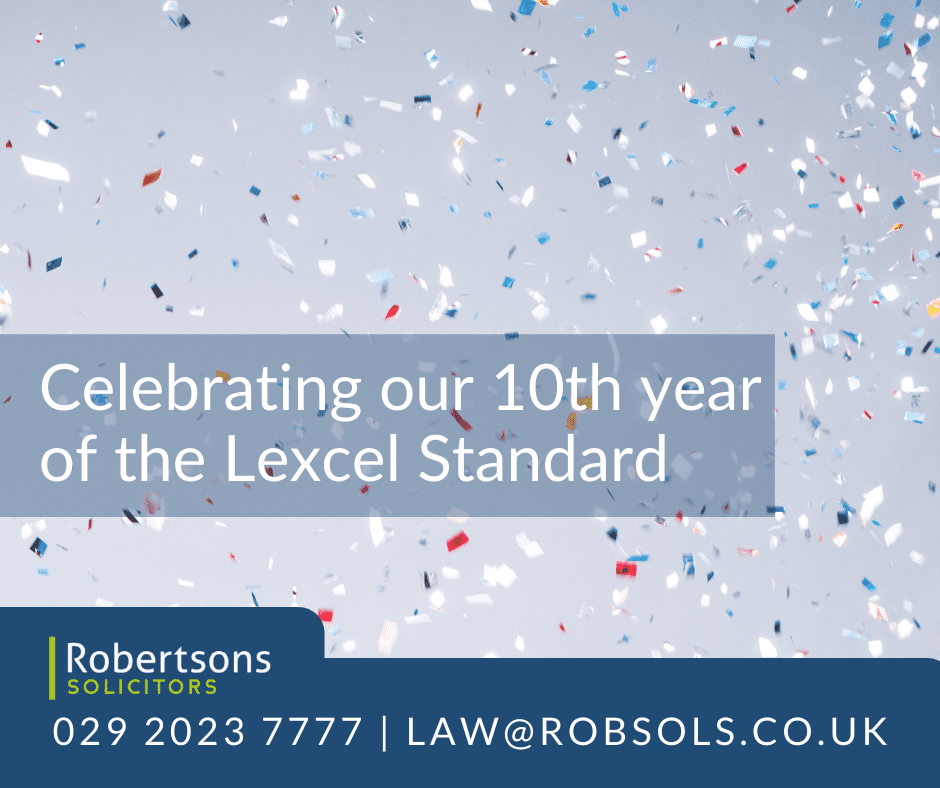 Robertsons Solicitors was one of the first law practices in Cardiff to obtain the Law Society's Lexcel accreditation for excellence in legal practice management and client care. Lexcel was first achieved in 2007 and we are proud to say that we have again been awarded the accreditation this year. This means that we have had a proven track record of excellence in legal practice for 10 years.
Lexcel sets the required standard in seven different areas: structure and strategy, financial management, information management, people management, risk management, client care, file and case management.
What this means is that we can offer the best service for our clients in every aspect of their case. With excellent communication and friendly, approachable solicitors, Robertsons Solicitors is a great choice for your legal services.
We would like to thank our staff who have been instrumental in us continuing to achieve the Lexcel standard for the past 10 years.