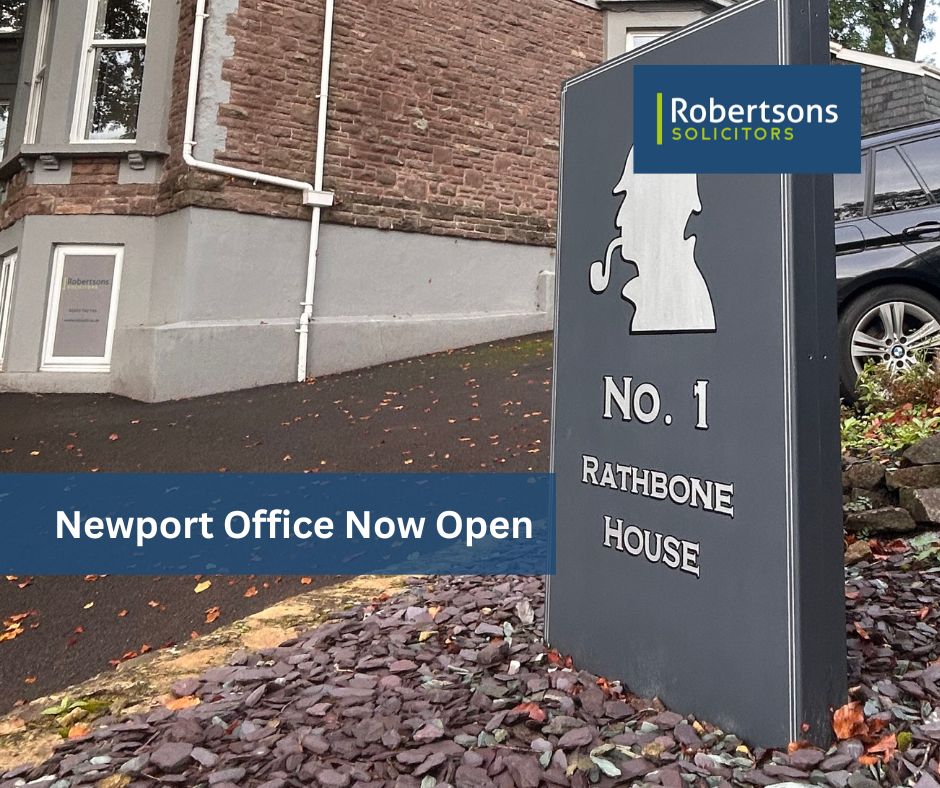 Robertsons Solicitors is delighted to announce the opening of its Newport office, conveniently located near the city centre.
Our new office is situated close to St Mark's Church and the civic centre, which underwent a pause in construction during wartime, eventually gaining its iconic clock tower in the 1960s. Rathbone House, our office's new home, is rumoured to have once been the residence of the famous actor Basil Rathbone, renowned for his portrayal of Sherlock Holmes.
The Newport office is well-equipped to serve a diverse range of legal needs, hosting various departments, including Residential Conveyancing, Education, Matrimonial and Family Law, Employment, Litigation, Personal Injury, and Medical Negligence. With a team of highly skilled and dedicated legal professionals, Robertsons Solicitors is ready to provide expert guidance and support in these key areas of law.
Director Chris Barber commented, "Celebrating our expansion into Newport is an exciting milestone for Robertsons Solicitors. Our new office, with its historic surroundings and modern legal services, reflects our dedication to providing quality legal services to the people of Newport."
For any legal inquiries or to schedule a consultation, our Newport office is now open and ready to assist you. You can find us at:
Rathbone House 1 Serpentine Road, Newport NP20 4PF Phone: 01633 742 741 Email: law@robsols.co.uk
For more information, please visit our website at www.robsols.co.uk.