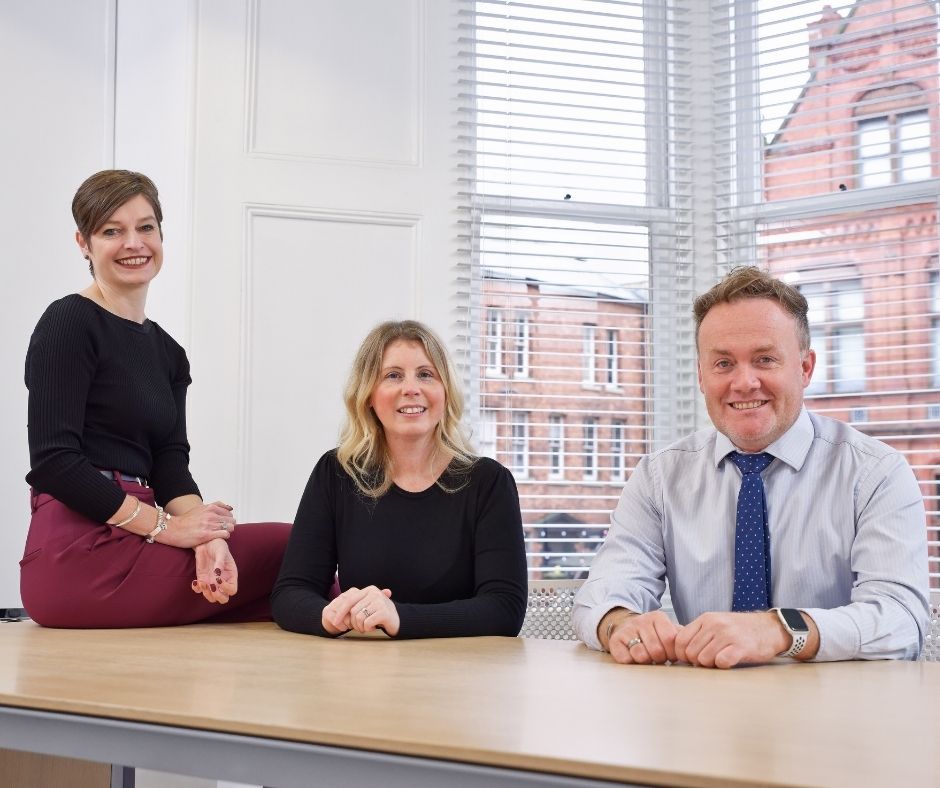 Law firm Robertsons has recently made three Director appointments at its Park Place offices in central Cardiff.
Children's Law expert Rhian Whiting, Site Development specialist Claire Wilde and leading Commercial Property solicitor Leighton Sheady have all been appointed as the firm continues its growth in the South Wales legal arena.
Rhian joined the firm in 2016 and predominantly acts in matters involving children, representing them through their guardians, as well as parents and extended family. She's is also currently training for a mountain of a challenge, having recently raised over £6,000 for a trek to the summit of Kilimanjaro which is due to take place later this year.
A member of Robertsons' Site Development department since 2013, Claire has played a significant role in growing this arm of the business. She's worked closely with large UK developers and was instrumental in setting up the Help to Buy Scheme in Wales.
Commercial Property specialist Leighton Sheady graduated from Oxford and Cardiff and deals with matters around the acquisition, disposal and funding of commercial properties, working with household names including EE and Punch Taverns.
David Paddison, original partner of Paddison Wigley which merged with Robertsons in 1987 said,
"The Directors of Robertsons are delighted to have made these three appointments. Rhian, Claire and Leighton have all been integral to our growth during the last two years, and we look forward to continuing this with them as part of the firm's management team."
These appointments take place with immediate effect.