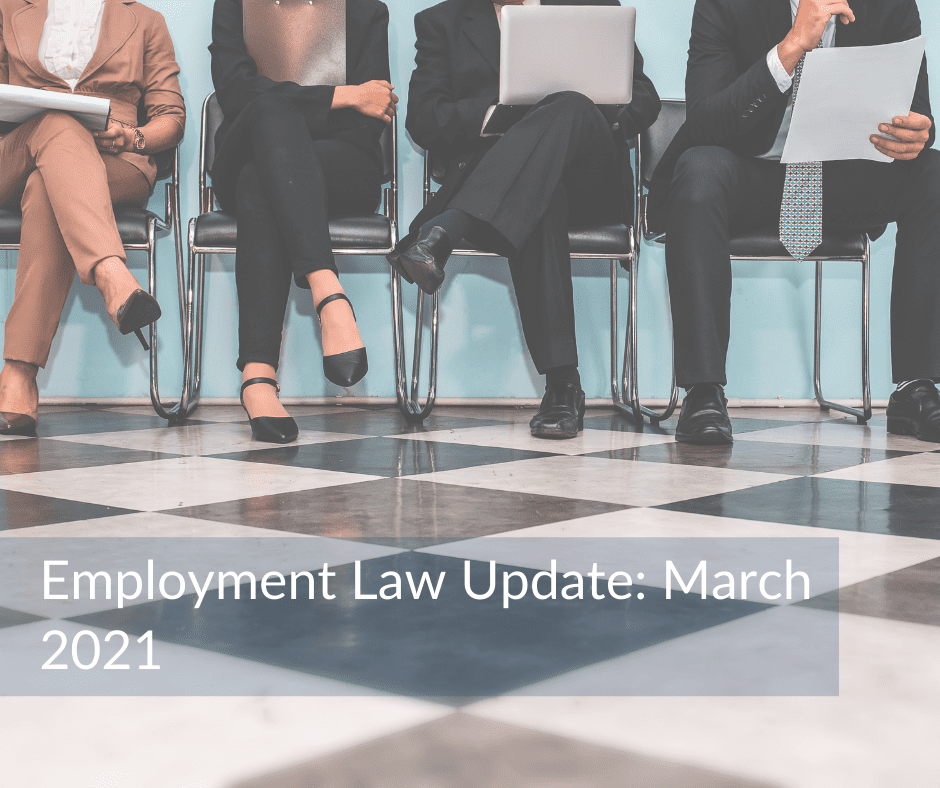 Employment law is a fast-changing and ever-developing beast. A significant amount of changes are set out in the Chancellor's spring budget each year and whilst it would be impossible to name each one here, we're highlighting the key changes of which employers and employees alike, should be aware.
The Coronavirus Job Retention Scheme
The Coronavirus Job Retention (Furlough) Scheme which had been due to end on 30 April 2021, will be extended until the end of September. However, from July employers will be required to pay 10% towards the hours their furloughed staff do not work, rising to 20% in August and September 2021.
The National Minimum Wage
The National Minimum Wage (NMW) is set to increase on 1 April to £8.91 an hour and will now include workers aged 23 and over. The new NMW rates from 1 April 2021 are:
from £8.20 to £8.36 per hour for 21- 22 year olds
from £6.45 to £6.56 per hour for 18 – 20 year olds
from £4.55 to £4.62 per hour for 16 and 17 year olds
from £4.15 to £4.30 per hour for apprentices.
IR35 is to be extended to the private sector
IR35 is finally set to be extended to the private sector from 6 April 2021. IR35 will apply where an individual (sometimes known as a contractor) provides their services through an intermediary (such as their own limited company) to medium or large clients in the private sector. In circumstances where the nature of the engagement would without the intermediary be similar to that of an employment relationship for tax purposes. Employers who currently engage contractors through an intermediary will need to review the arrangements to establish whether the new rules will apply and what steps need to be taken to protect the organisation.
Changes to the immigration system for highly-skilled migrants
Finally, the Government have also announced that it will modernise the immigration system and introduce a new, unsponsored visa for highly-skilled migrants and entrepreneurs to enable the UK to become "a scientific superpower".
Whilst the Government attempts to steer the UK through the impact of both COVID-19 and Brexit, we expect further changes to be implemented throughout 2021 and will keep you updated as these happen.
Our employment team is here and ready to help employers and employee with any issues they have in relation to these changes. Please email us via law@robsols.co.uk.