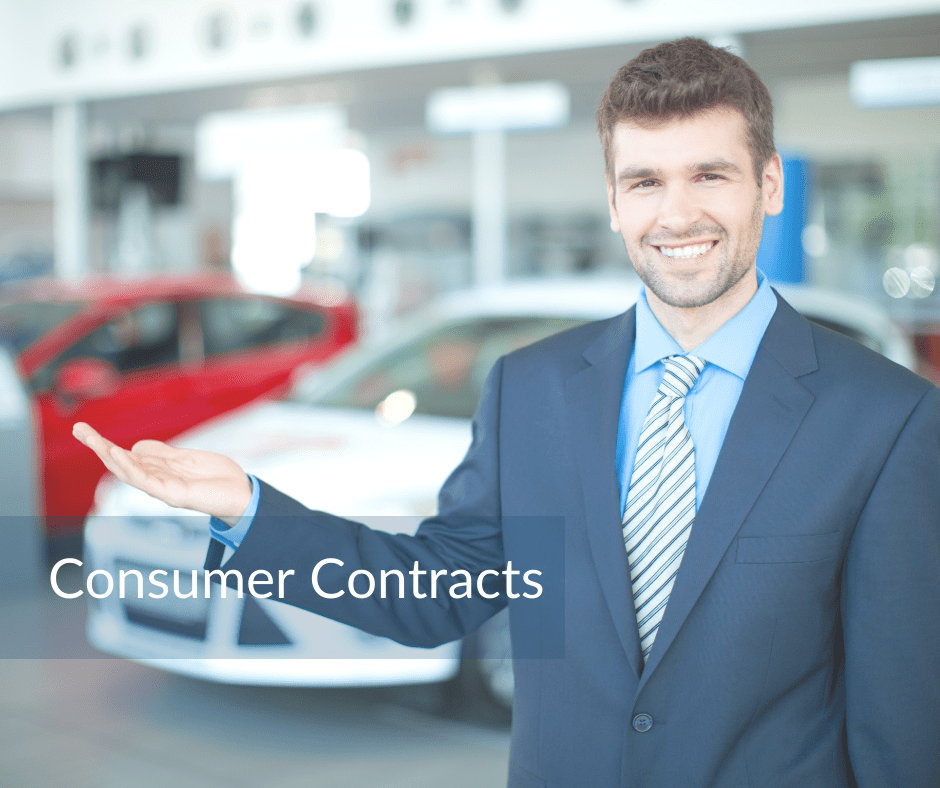 If you are a business and you are dealing with consumers, then it is important to ensure that the terms of the contract you have with consumers are correct and follow the Consumer Rights Act 2015.
Who is a Consumer?
A Consumer under the Act is defined as someone who is "acting for purposes which are wholly or mainly outside that individual's trade, business, craft or profession". If you are a business that provides goods, services, or digital content to consumers, then you are obligated to comply with the Act.
How should you provide information to the Consumer?
One of the important pieces of information a business will need to provide to a consumer is the terms of a "cooling-off" period if contracts are made away from the business premises. Examples of this are purchases on a website, at the consumer's home or by telephone. As a general rule, the consumer will be entitled to a 14-day cooling-off period, within which time they can cancel the contract. A cancellation form must be provided.
If there is a failure to provide this information or cancellation documentation, then the consequences can be significant. If a consumer is not advised that they have 14 days within which to cancel the contract, then the cancellation period can be extended for up to a year and the business will be required to refund the consumer in full within that time.
Must delivery timeframes be stipulated under the Consumer Rights Act 2015?
Yes, the Consumer Rights Act 2015 contains provision for the timeframes upon which goods should be delivered. There is also a requirement for information on any delivery charges and other costs in connection with that, including the point that VAT should be quoted in the price given to the consumer.
Ensuring Fair Terms
The basic principle is that contract terms must be fair if they are to be enforceable. If a term in a contract creates a significant imbalance in party rights, it may not be a contract term that a business could rely upon in any action against a consumer.
Consumer Statutory Rights
No matter what the contract says, there is always an implied right for the consumer that goods will be of satisfactory quality, as described and fit for purpose. If the provision of a service is involved, then it is implied that the delivery of that service will be performed with reasonable skill and care. If these terms are breached, the legislation provides the consumer with rights and remedies for these breaches.
A business is not able to exclude or restrict its liability concerning the Statutory Rights provided by the Act.
Ensuring the Right Contract
The Consumer Rights Act 2015 contains many important elements that a business must comply with when dealing with consumers. There is no substitute for a well-drafted contract that considers all of the requirements and it is also imperative that every consumer contract has been reviewed since the introduction of the Consumer Rights Act 2015 to ensure that reference to old pieces of legislation have been removed.
Our Company Law specialists are available and ready to advise via law@robsols.co.uk