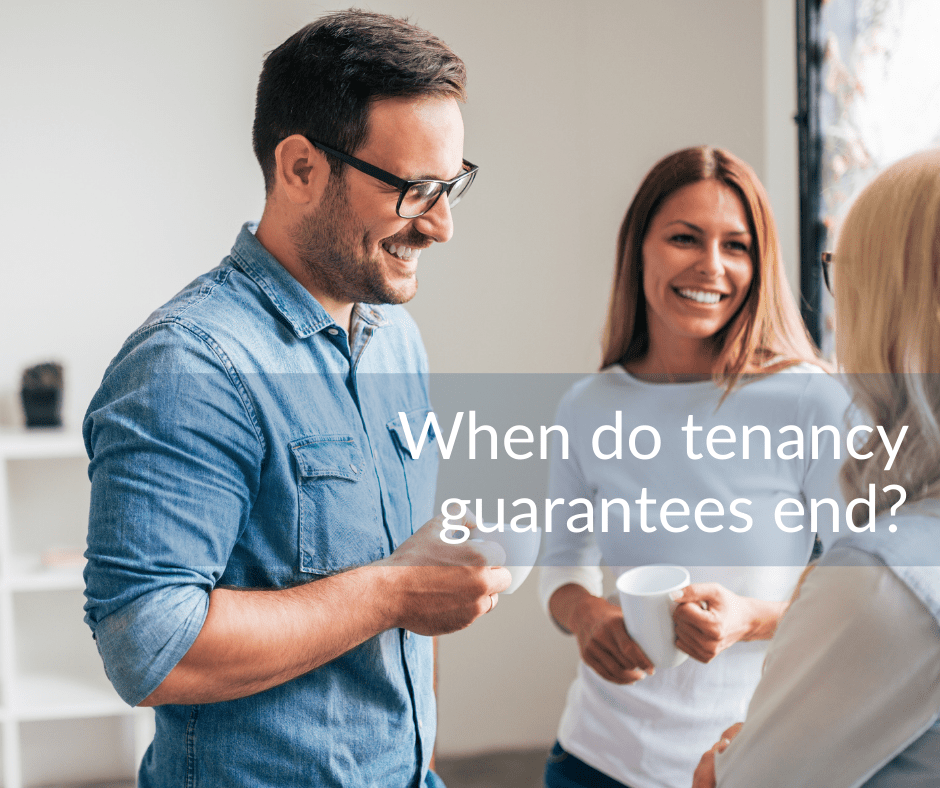 It is becoming more common for a landlord to ask a tenant for a Guarantor; a Guarantor being someone who agrees to pay your rent if the tenant doesn't. A tenancy Guarantor is usually a parent or close relative. If a Guarantor is required, there is a legal requirement for a guarantee agreement to be in writing which sets out the Guarantor's legal obligations.
There is often confusion surrounding when the tenancy guarantee ends, with Guarantors often assuming that the guarantee only lasts for the length of the tenancy fixed term. However, it is possible for a guarantee to last longer than the fixed term of the tenancy if the tenant remains in the property.
Ideally, Landlords want a guarantee to last the entire time the tenant is living in a property and will word the guarantee agreement to reflect this; thus it's important to be mindful of the end date when entering into any such agreement.
In this context, the tenancy end date, and tenant moving out dates are not always necessarily the same. Technically all tenancies will end at the end of the fixed term but in cases where the tenants stay in situ beyond the fixed term, the fixed term tenancy will be replaced by either a new tenancy agreement or a periodic tenancy.
What is a periodic tenancy?
A periodic tenancy is one that runs from month to month or, less commonly, from week to week, quarter to quarter or even year to year.
It is possible to extend a tenancy guarantee to apply to a periodic tenancy with a well-worded tenancy guarantee, but it is unlikely to survive following the signing of a new tenancy agreement. This is because it is no longer the same tenancy that the Guarantor actually agreed to guarantee.
Ending the guarantee
Most tenancy guarantees end when the substantive agreement that the Guarantor agreed to changes significantly. This is usually when there is a change to the rent or a renewal of the tenancy. By way of example, should a Guarantor agree to guarantee a tenancy where the rent is £1500 per month and then the rent increases to £2000 per month, the guarantee may end because it is not the tenancy to which the Guarantor originally agreed.
The agreement can always be ended if both sides wish, or if the option to do this has been set out in the tenancy guarantee agreement.
As such, the Guarantor's liability will end depending on what the guarantee agreement states and so should be checked carefully by all parties.
Our litigation team works with both landlords, tenants and protective guarantors to ensure that all parties are equally aware of the contract that they are entering into, and provides advice on potential scenarios and their implications. Email law@robosols.co.uk for further information and an informal discussion.