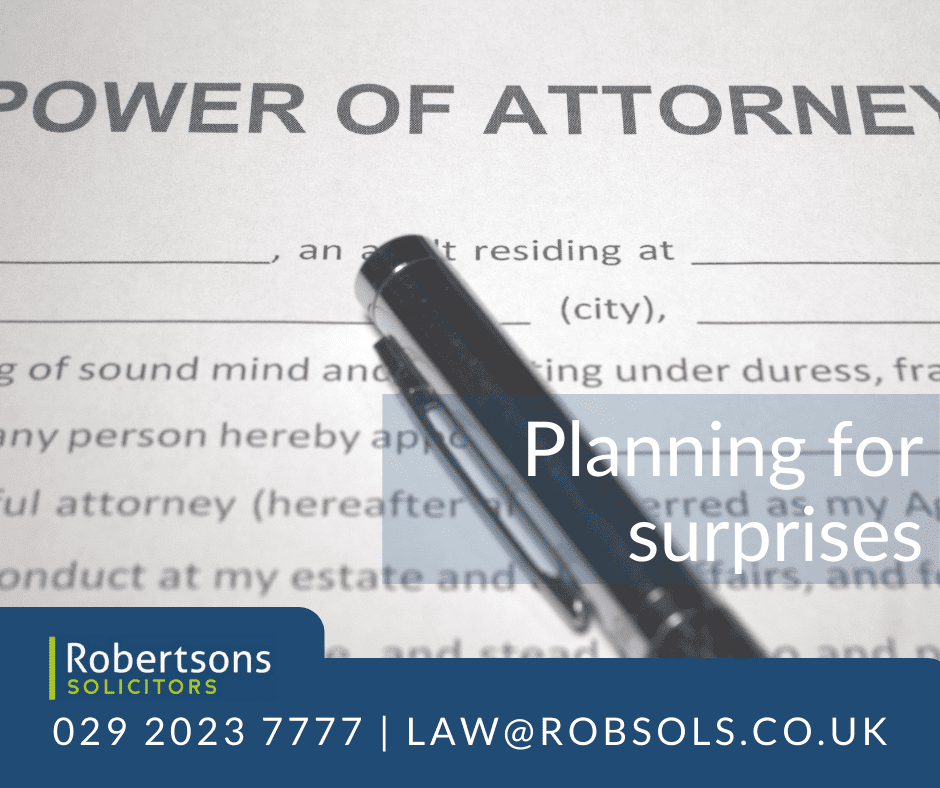 Have you ever stopped to think – who would manage your affairs if you could not?
Whilst it's not something we like to think about happening to us, if you are suddenly struck by a severe illness, disability, accident that leaves you physically or mentally incapacitated, you'll need someone to act on your behalf.
Having a Lasting Power of Attorney (LPA) in place will guarantee that your health, welfare, finances and property are all managed by a trusted individual. Here's what you need to know about an LPA and how to plan for the unexpected and take the edge off those nasty surprises.
What is a Lasting Power of Attorney (LPA)?
An LPA is a legal document in which you appoint a trusted individual(s) to make decisions on your behalf once you become unable and unfit to do so. These chosen individuals are referred to as your Attorneys. The Attorney will then be in demand of what directly and personally affects you.
There are two types of LPA to consider:
Health and welfare to cover your health and personal care.
Property and finances to cover your property and finances
Why do you need an LPA?
Whilst you may have prepared a Will to ensure that your assets will go to your loved ones upon your death, it's also important to think about and plan for taking care of yourself whilst you're alive. If you are mentally incapacitated as a result of old age, accident or any other contributing factor, having an LPA in place will ensure that your affairs will be handled by a reliable individual and someone you trust to manage your best interests.
Without an LPA, a family member may need to submit an application to the Court of Protection in order to manage your affairs.
Who can act as your Attorney?
While your chosen attorney can be anyone you desire there are certain criteria that they must meet – that being that they are aged 18 and over and mentally capacitated.
Here at Robertsons, we'd suggest choosing a reliable and trustworthy individual such as a relative, professional or close friend. Choose individuals that you know will act in your best interests. And take into consideration how well they manage their own affairs and how reliable they really are! We also recommend appointing more than one Attorney to ensure that the power is not mistreated.
Why should you consider an LPA?
In short, to give you peace of mind. It's a comforting thought to know that your health and affairs are in safe hands if you become incapable of communicating with those closest to you. Having an LPA in place guarantees protection for you from the moment you become mentally incapacitated until your death.
Keep those surprises pleasant and prepare for the unexpected with a Lasting Powers of Attorney or if you have any queries, get in touch with our experienced team today. Call us now on 029 2023 7777 or email us via law@robsols.co.uk to arrange an appointment and get your Lasting Powers of Attorney underway. Initial discussions are FREE of charge.