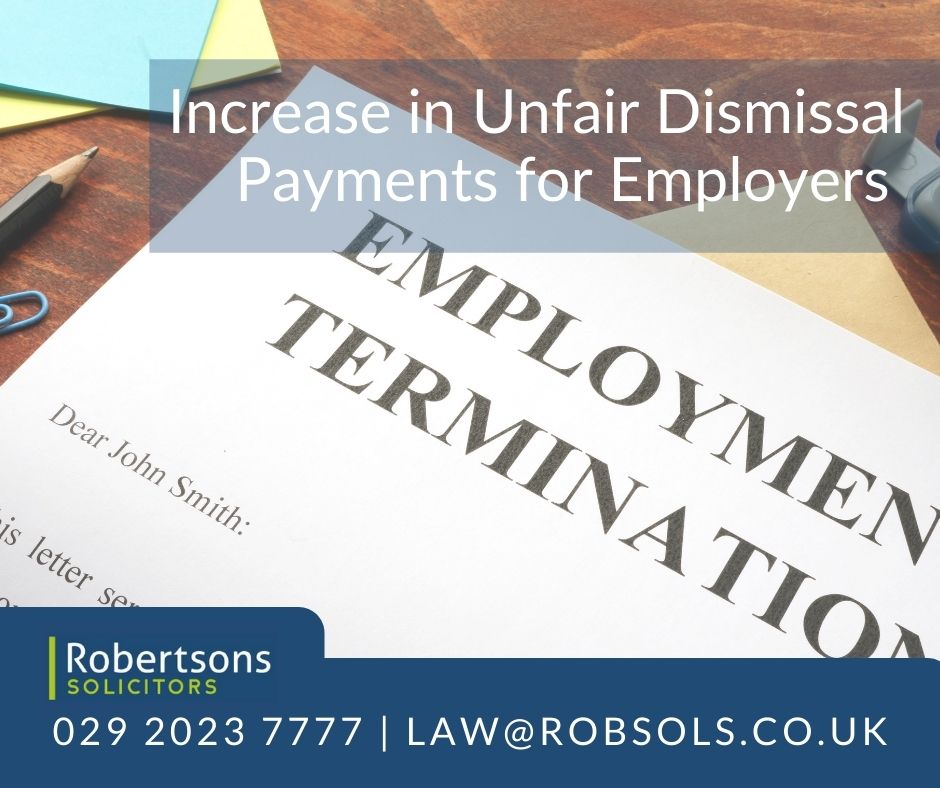 If ever an employment tribunal decides there has been an unfair dismissal, then the compensation granted by the employment tribunal is defined by statute. The awards have previously increased in line with inflation year on year in correlation with the September RPI figure. The last increase was 2% although there has been new legislation enacted in 2017 which means that there are further increases from the 6th April 2017. The relevant legislation is the Employment Rights (Increase of Limits) Order 2017.
For any employment that has been terminated after the 6th April 2017 the cap on the compensatory award for unfair dismissal will be £80,541.00 which has risen from £78,962.00. A maximum weeks' pay will be £489.00 rising from £479.00. It follows that the redundancy payment basic award in unfair dismissal cases will be £14,670.00 which will increase from £14,370.00.
The cost of unfair dismissal can be extremely high, and therefore all businesses need to ensure that they deal with dismissal in the appropriate way to avoid it being viewed as "unfair".  Since July 2013 the maximum compensation award is calculated on either the statutory cap or 52 weeks' pay, whichever is the lower.  For employees who are in the lower payment brackets, there will be no change. However, employers that have unfairly dismissed higher paid employees will have a potential higher compensatory bill from April.
If you are needing to restructure your business or are looking to dismiss an employee, then make sure you follow the correct procedure.  Find out more about our employment services for employers and employees.