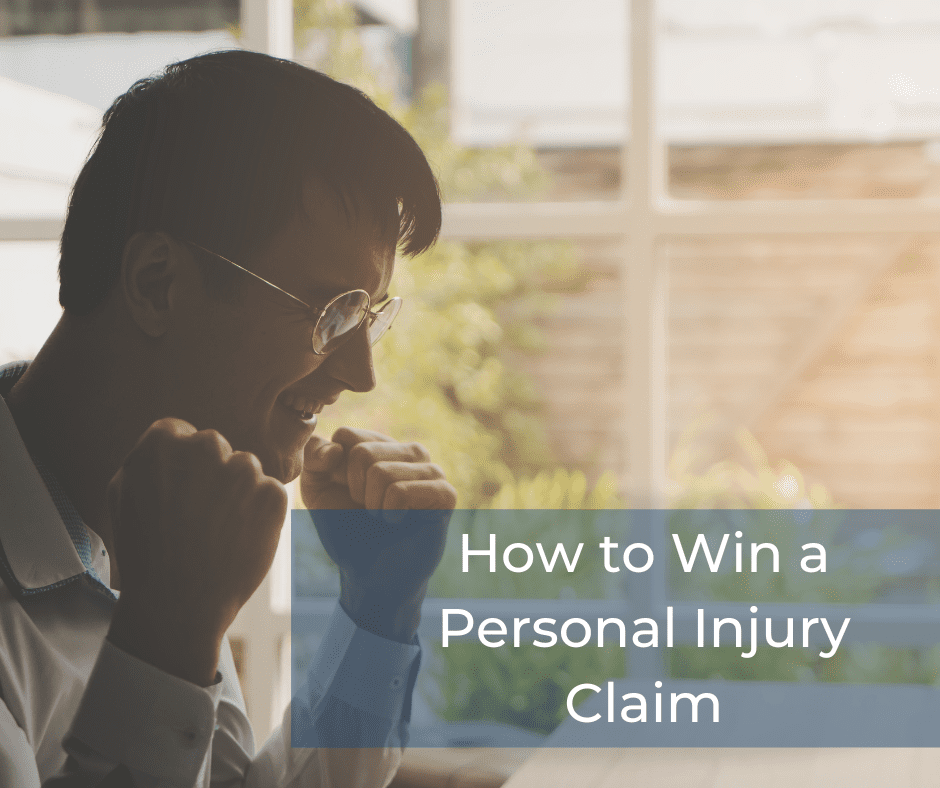 According to a recent report by the Labour Force Survey, a staggering 693,000 were injured in workplace accidents between 2020 and 2021.
With slips, falls and trips making over a third of those figures, it's little surprise that many are wondering about the chances of winning a personal injury claim.
What happens with a personal injury claim and how can you improve your chances of winning?
If you have had a personal injury, the chances of winning will depend on a number of factors. Instructing a solicitor or representative, producing required documents, showing medical and photograph evidence, reporting and recording injuries, along with proving negligence will give you the best chance.
What happens in a personal injury claim?
The procedures of a personal injury claim are pretty straightforward.
Lodge a claim
Attempt to agree on a settlement
Go to court only if an agreement can't be reached.
Although instructing a solicitor is not required by law, it can considerably help your claim if you do.
For more information on how solicitors can help you navigate this challenging time, read our other helpful article 'Do I Need A Solicitor To Make A Compensation Claim'.
It's beneficial to seek professional legal advice as soon as you can, so you will have a better understanding of what's required in advance.
Appointing A Representative
Most people will use the services of a solicitor, however, be aware you may be cold-called by a management company that has information on your case.
It's worth understanding that even though you have been contacted directly, you don't have to discuss the case in detail with anyone you haven't chosen.
It's up to you who you instruct to help with your case, so do not feel bullied or pressured by any cold caller.
To ensure your best chance of winning a personal injury case, there will be an array of documents that will be required and put into place.
"Anyone wondering what the chances are of winning a personal injury claim will increase those chances by appointing an expert legal representative."
What documents do I need?
It stands to reason that for the best chances of winning a personal injury claim, you have all the correct documentation in place.
Below we've listed the four types of documentation you need for the best chance of a good result:
Your Identity Documents
Proof of the cause of injury
A medical record of the accident
Your financial records of any expenses
Medical Evidence
The more evidence you supply, the greater chance you will have of winning your claim.
Evidence is usually in the form of medical records and photographs.
It may be hospital records if you were admitted following your injury or a related GP appointment after the event. This evidence could also include any notes from any specialists you may have been referred to such as physiotherapists.
Independent medical report
For the best chance of winning your personal injury case, sometimes a solicitor may suggest an independent medical report. This can help your claim by providing an extensive and thorough overview of the extent of your injuries including any long term impact.
Another way you will ensure a better chance of winning a compensation case is by providing photographic evidence. It's worth knowing that the more information you provide, the faster your claim is likely to be processed.
How long does a personal injury claim take to resolve?
There are a few factors that determine how long your claim might take to reach a resolution.
It can vary depending on a few factors. In most cases, the type of injury will determine the timescale. For instance, a car accident may only take a couple of weeks, whereas a complex medical case of negligence or industrial injury could take years.
Claims can also take longer if it is not clear who is responsible for your injury or if the defendant denies liability.
These are a few of the main factors which determine the length of time a personal injury claim might take:
Whether you know the identity of the other party
The type of injury
How the injury happened
Whether the third-party accepts accountability
How long the evidence takes to compile
What do you need to prove?
In order to win a case for compensation, you and your representative will need to make sure the following is in place.
Liability
Firstly, in order for the best chance of winning compensation due to negligence, it's crucial to prove that a third party (a person or a company) is responsible for your injuries.
The law states that liability is shown by proof that someone else either failed to comply with their statutory duty and that any injuries you sustained were as a result of that breach of duty.
Causation
Secondly, there has to be proof that there was negligence on behalf of the third party which caused your injuries.
"There has to be proof that there was negligence on behalf of the third party which caused your injuries."
Quantum
This part of the claim is concerned with the extent of the injuries. Quantum essentially is an assessment of the value you might be awarded.
As each injury is different, they each have varying values attached. For instance, a broken arm will be worth more than other minor injuries.
There are published guidelines that show the value of each type of injury.
How can I improve my chances of winning a personal injury claim?
To improve your chances of winning a personal injury claim it's advisable to follow the tips below:
Ensure all injuries are properly recorded and reported along with the cause of your accident
Get medical attention immediately when you notice any injury
Make sure you fully comply with your legal representative's queries and requests
And finally…
We hope that's helped you understand a little more about the process of personal injury claims and offered you some tips on the best way to ensure a successful outcome.
If you have been injured in the workplace or a victim of medical negligence it can often be difficult to know where to start.
Get in touch with one of our highly skilled and experienced Personal Injury teams here at Robertsons Solicitors to help support you through this challenging time.