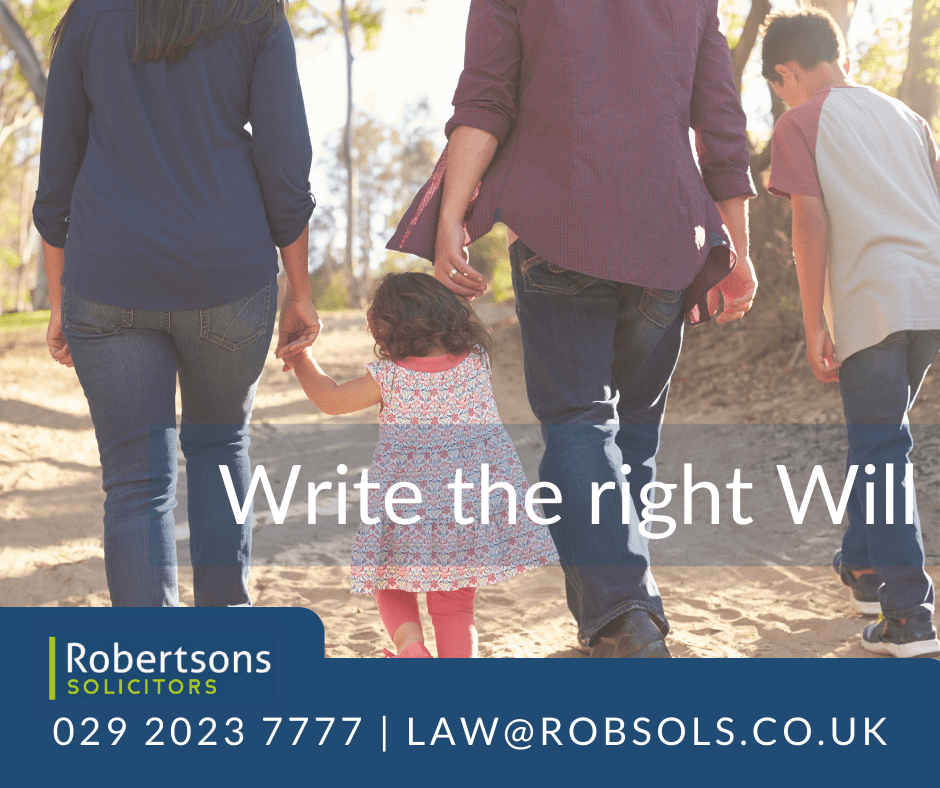 No one likes to think about life after death, but once you've passed away, let's face it, there's no going back!
Many of us believe that once we have died, all of our assets will automatically go to the most important person in our lives, namely our spouse, or next of kin. But, that's not how it always works. To ensure that your worldly goods will go to the people you'd like them to – you really do need to write a Will.
What do you need to think about? What makes sure that your Will really delivers?
Use a qualified Solicitor
Obviously! But it really is imperative to use a solicitor if you are unsure on how to write a Will. A qualified solicitor will be able to clarify any jargon and, if your situation isn't straightforward, will be able to pre-empt all eventualities to make sure that your Will is true to your wishes.
Choose your Executors carefully
When it comes to choosing your Executors, keep in mind that these are people who will responsible for your estate once you have passed. Your Saturday night drinking buddies are unlikely to cut it. Choose people that you are confident will be ready for the responsibility of potentially managing large amounts of money – it can be a demanding task for some. Also remember to choose a reliable individual, someone you know and trust and who has your beneficiaries' best interests in mind.
It's also advisable to review your Executors occasionally because friendships and relationships change. It's also worth choosing substitute Executors in the event of one of your Executors passing away or being unable to act due to circumstance. You can also find out more about Probate.
Appoint Guardians
If you are a parent and you pass away before your child turns 18 years old, a guardian will be appointed by the court if you have not chosen someone specific in your Will. Writing a Will can guarantee protection and security for your children in the event of your death.
Appoint Trustees
If you were to set up a trust in your Will, or if your beneficiaries are under the age of 18 when you die, you must appoint Trustees. Trustees are put in place to manage and invest money or to preserve property until it is passed onto the beneficiaries when they come of age. Read our article: Can a Child Under 18 Inherit?
Specific legacies
This is probably the most valuable tip for many individuals. If you have any sacred heirlooms or if you wish to preserve any items of sentimental value for a particular individual, you should assign these items as a specific legacy to a specific beneficiary. If you don't, they will become a part of the estate for general distribution.
Sign your Will
Stating the obvious we know but this is very important! Finally, once you've concluded your Will you must sign the documents in the presence of two witnesses who are over the age of 18 and are not beneficiaries.
For your peace of mind now, and for your family upon your death, get that Will written! Here at Robertsons Solicitors, we deal with all aspects of Wills, Probate and Trusts. 
Call us now on 029 2023 7777 or email us via law@robsols.co.uk to arrange an appointment and get your will underway. Initial discussions are FREE of charge.